Top Best Free Competitor Analysis Tools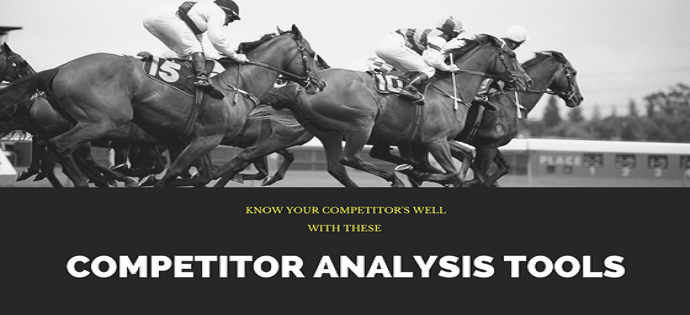 Find out the Top Best Free Competitor Analysis Tools.
Competitor analysis is hugely needed & valuable. To outrank your competitors, you should know their strategy.
To beat your competitor, you should spy on every marketing move of your competitors. Tracking competitor's search rankings, content, social behaviour, emails and anything else that they do for boosting business.
Focusing on your top competitors can provide you with powerful insights such as their backlinks, keywords analysis strategies, and social behaviour.
Using these competitor analysis tools, you can evaluate the performance of your competitor's content and keywords.


These tools will help you to perform competitive research for your digital marketing.
Some of them are Free & some are Paid Tools –
Get started with these Top Best Free Competitor Analysis Tools & make sure that any tool you are considering has the free trial.
Please, Go to this link for Keyword Analysis Tools – Alternatives to Google Adwords Keyword Planner.
All the best.
Author: admin
Abhay Ranjan is a digital marketing consultant and trainer based at Jaipur. He blogs about digital marketing news and updates on his blog AbhayRanjan.com