Online Digital Marketing Training
If you are looking for Online Digital Marketing Training
Call – 9929096928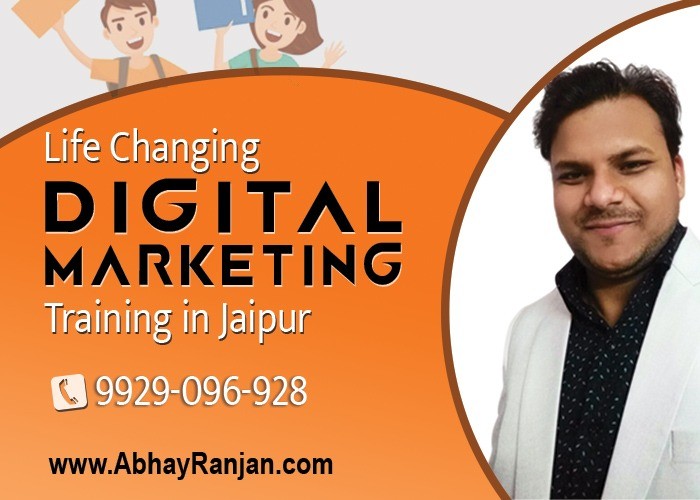 My Profile –
Abhay Ranjan is a Digital Marketer, Influencer, Trainer, Motivational Speaker, Youtuber & Blogger.
I provide life-changing digital marketing training.
Besides this, I manage many online ventures.
I found myself as a content creator so I am on a mission to motivate others with my content.
If you want to be part of my journey, hit like, follow and share my content.
I have around 500+ posts on marketing and motivation posts on my Instagram, this is just a fire. Do check this out @theabhayranjan.
I have answered 500+ questions on Quora, out of them, many are top answers and comes in Quora digest. Do check this out by typing my name there.
I can write for your company and build your link there; I am a master in it.
I have created 100+ videos on YouTube about marketing.
I use to blog about digital marketing tips at my blog abhayranjan.com.
As a digital marketing trainer, I deliver quality digital marketing training to students, professionals, housewives & who so ever wants to make a career in digital marketing, wants to grow his business online, and wants to do personal branding.
I take online and offline training. You just need to confirm the latest batch and timings. I provide 100% job guarantee because I have already created such a huge network.
My Professional Snapshot –
Being a professional as a digital marketing consultant, I believe in delivering Customer satisfaction & Customer loyalty which is my top priority. So during my work, my aim is to be loyal to my customer.
I have experience in the field of Google Adwords, Google Analytics, SEO, SMO, Content Marketing, Link Building and almost all the techniques of increasing the traffic and leads for a particular website.
I am an expert in re-targeting techniques and can bring back all the customers who visited the website in any way. In SEO, I am well aware of all the Google algorithm changes.
Contact or WhatsApp me at 09929096928 or visit abhayranjan.com