Social Media Marketing Training in Jaipur
Bill Gates says "If your business is not over the Internet, then your business will be out of business".
I want to add something in this "If your business is not over the Social Media, then your business will be far away from business".
Social media is need of today's time. Everyone is creating buzz with social media these days. If you want to promote your business online, you should know Social Media Marketing.
What is Social Media Marketing?
Social Media Marketing is a technique that engages engaging social networking sites to come out to your niche customers and encouraging your enterprise. SMO is the buzz word of today and every marketer wants to engage audiences with it.
The purpose of SMO is to use social media to increase traffic to a website. It is important to generate viral publicity.
Become a Skilled Social Media Marketer
What you will learn –
In this course, you will get the knowledge of how to create engaging content for social media channels like Facebook, Instagram, Twitter, LinkedIn, Pinterest and YouTube, as well as how to deliver the best content to your targeted audience, how to reach and engage with your customer through social media & how to monitor and measure the success of your efforts and how to identify influencers, establish connections with them and get the benefits that will help you in promoting your businesses online.
This course is very useful for the person, who wants to promote their products or services through social media and it is also very helpful for those who are looking forward to personal branding. You can make yourself or your company a brand if you learn how to do social media marketing.
So, start today before it gets too late, social media is increasing day by day, grow yourself with the social media marketing skills and be on top. You are just one call away.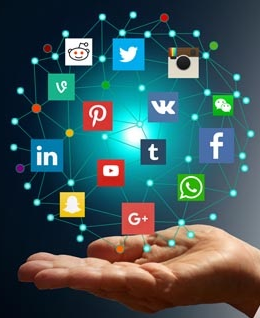 Syllabus –
Social Media Marketing (SMO)
Introduction to Social Media
Latest Trends in Social Media
Social Media Success Stories
Facebook Marketing
Introduction to Facebook
Differences between Profile, Page & Groups
Facebook terminology (likes, shares, comments, mentions & hashtags)
Facebook Page & Business page
Increase audience on FB Page
Advantages and challenges
Groups & Pages (Dos & Don'ts)
Events create on Facebook
Creating FB groups to reach to the targeted customers.
Third Party tools for FB page
FB Page Insights
Measuring and Monitoring
Creating Facebook Marketing Strategies
Twitter Marketing
Introduction to Twitter
How to Optimize Twitter Bio
Twitter Terminology (Follow, Un-follow, re-tweet, favorite, hash tags #)
How to do User engagement on Twitter
Networking with influencer and others
Monitoring with Twitter Analytics
Use for reputation, promotion, sales, conversing, listening and research
How to use Twitter Search
Creating Twitter Marketing Strategies
YouTube Marketing
Introduction to YouTube
Creating a YouTube channel
How to optimize YouTube Channel
How to increase subscriber
How to get views
Creating videos and User engagements
YouTube SEO
Social sharing, comments and reviews
Promoting YouTube videos
Creating YouTube Marketing Strategies
LinkedIn Marketing
Introduction to LinkedIn
Profile creating and other settings
Creating Company pages & Groups
LinkedIn engagement, massaging and endorsement
Dos and Don'ts of LinkedIn
Increase reach and visibility
How to get jobs from LinkedIn
How to build up networks with LinkedIn
How to create a professional profile
Pinterest Marketing
Introduction to Pinterest
How to create Categories on the profile
How to create boards on Pinterest
Sharing Information & Pictures
Repin on Pinterest
Pinterest for business & Info-graphics
Verifying business website
Pin It button on the website
Understanding Pinterest Profile
Pinterest Marketing Strategies
Google+ Marketing
Introduction to Google+
Creating a profile on Google+
Google+ Communities and hashtags
Google+ terminology (+1 like, shares, comments and mentions)
Creating a Google Local business page
Connecting Google+ with the website
Google+ Marketing Strategies
Couse Duration –
The duration, of course, is 20 days (One and a half hour of a session a day).
Course Fee –
There are three modes of training and course fees varies accordingly –
Mode 1 – Join our Offline Training at Jaipur and start learning through classroom programme at our Institute.
Mode 2 – Online Training Session – In this mode, you will be provided course content in the form of documents (PDF, DOC, and Videos)
Mode 3 – Skype Training Session – In this mode, you will be provided one to one training session through Skype, in which I will share the screen with you and show everything practically.
(Contact me through details mention below for training fees)
Payment –
The payment will be taken in advance.
Note – If you are from Jaipur & looking for offline training than contact me for more details —
Social Media Marketing Training In Jaipur
Contact details –
Abhay Ranjan
Mobile or WhatsApp -9929096928
Email – abhayranjan53@gmail.com