Data Scientist Course Training
We are going to discuss in detail about Data Science Course Training in Jaipur.
Data Science basically is an amalgamation of mathematics, programming, statistics, and design applied to successfully manage digital data collection.
Syllabus –
1. Introduction to Data Science
2. Introduction to AI
3. Software Installation, Jupyter Notebook Tutorial, Spyder Tutorial
4. Python Fundamentals
5. Data Analytics and Visualization
6. Machine Learning
7. NLP- Natural Language Processing
8. Deep Learning
Scope – 
Being a Data Scientist is one of the hottest and trending career options of the decade. The demand for data scientists is huge, the number is said to be much higher than the available candidates. So, choosing data science as a career option has a lot of scopes and will remain so soon.
We're living in the age of data. With the amount of data collected over the past few decades, Data Science is being applied to almost every industry. Therefore, it's not surprising that Data Scientists are currently one of the most paid people in the world. But what about the future? Is the trend going to continue?
Surely, thousands of businesses worldwide adopt Data Science strategies every day, setting up departments of their own, which means that the job openings will keep increasing. But this is the immediate future we're talking about. Now imagine 20–30 years from now (if the world does survive), there would be such large amounts of data, being used everywhere that data science is going to be a common skill set among everyone, like how MS-Word or Powerpoint is now. This may sound absurd, but think about it, we didn't have Google two decades ago.
So, I would suggest that you get on it the right way and develop your Data Science skills. It will surely help you in one way or the other.
Certification Training
Amazon AWS Data Analytics
Google Professional Data Engineer Certification
Microsoft Certified Azure Data Scientist Associates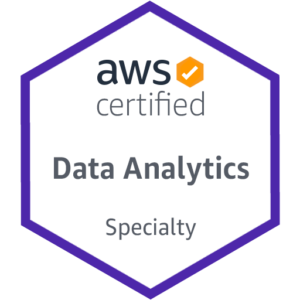 Job Profile –
– Metrics and Analytics Specialist
– Data Analyst
– Big Data Engineer
– Data Analytics Consultant
Data Science Course Training in Jaipur
Free Data Science Training
Call or Whatsapp at 9929096928 for course detail and all.
Summer Internship in Data Science is also going on.
Learn from Industry Experts.
Join Today.