Many entrepreneurs and small business owners find it challenging to get a toehold in the hugely growing E-commerce market. Neither do they have the resources to launch their own website nor could afford to hire a marketing consultant, which does not help improve their store. What has been missing is an understanding of online marketing strategies. Such courses in Jaipur are now there for those who want to learn about E-commerce Marketing or Seller Training to improve their online sales and lead generation for their business.
If you are a Seller, then this E-Commerce Marketing Seller Training Course in Jaipur will assist you in your growth as an E-Commerce Seller. You need to have good knowledge of the concept of E-Commerce marketing, its features, and its techniques. The E-Commerce Marketing training program is designed to provide an impetus for budding entrepreneurs who want to know about the business world and its intricacies.
Are you looking for an e-commerce seller training course in Jaipur? E-commerce marketing is a large field, with numerous companies and channels available to take your small business online in the technology-driven world we live in today. One way to start an online business successfully is through an e-commerce marketing campaign.
We know what the current state of e-commerce is and how it's become so popular. There are lots of sellers offering things on the Internet which are now more accessible than ever before thanks to the Internet. This has made them a great option for your business as well as for people looking for such products, no matter where they live in the world. That's why we're here talking about E-commerce Marketing and offering you our Seller Training course to give you all the knowledge you need to be successful as an Amazon seller!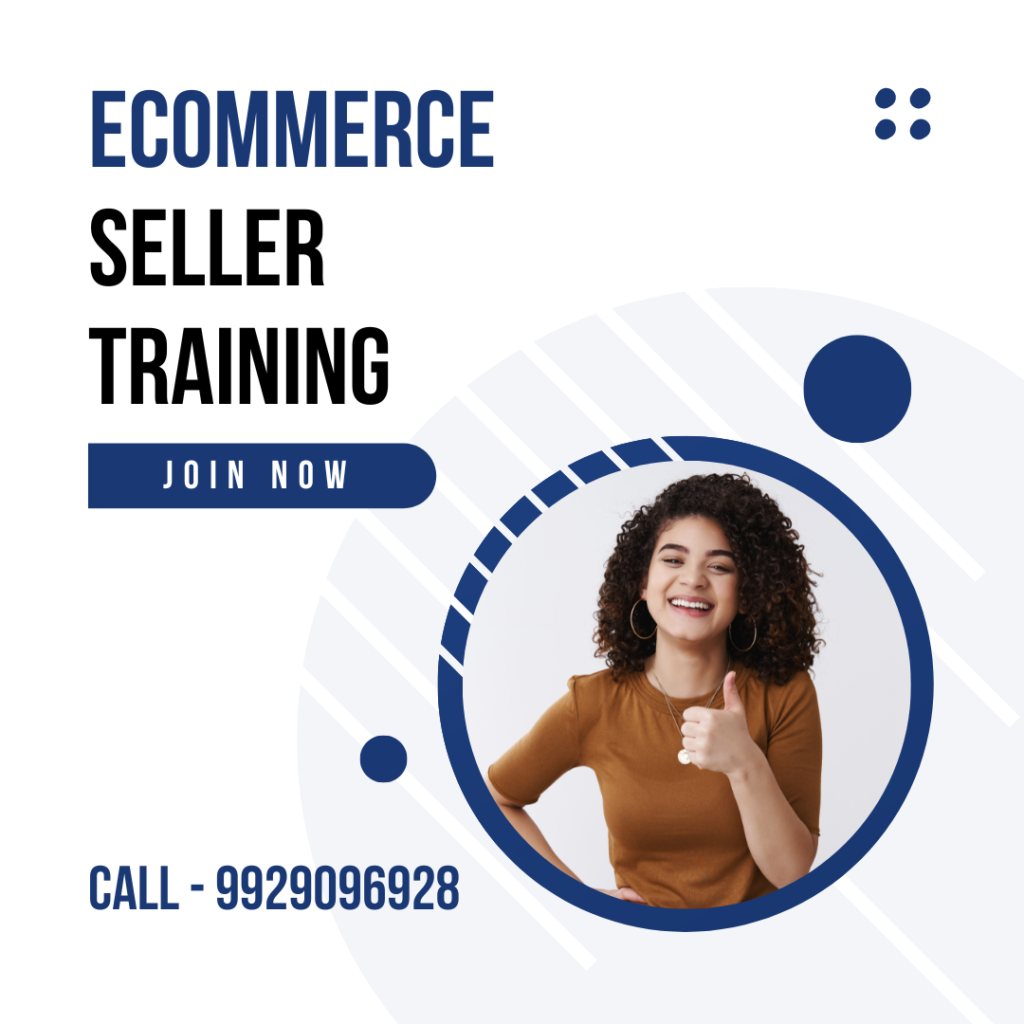 E-commerce is a billion-dollar industry and offers a lot of opportunities to get into the E-commerce business. There are many reasons why you should opt for E-commerce Marketing as opposed to other marketing methods. Some of the best parts about E-commerce are its low investment and high ROI. If you want to get up on your feet, then this course is perfect for you. This course covers all the aspects of our E-commerce business such as how to make customers happy, how to sell items on Amazon FBA, how to use Facebook ads, etc.
We have a team of experts who can train you on how to sell online using the right strategies and tactics. We are available throughout India and offer our services at affordable prices. Our trainers will help you learn the skills, tips, and tricks that will help you make more sales as an e-commerce seller or marketer. They will also give you practical advice on how to build your brand by promoting your products effectively on social media platforms like Facebook and Instagram. Our courses are designed to help you stand out from other sellers and attract attention from potential customers so that they can buy your products easily.
The e-commerce industry is one of the fastest-growing industries in the world. However, if you are not aware of how to promote your products on e-commerce platforms then you may end up losing out on sales opportunities and customers. In this article, we will discuss the various aspects that you need to know about E-commerce marketing so that you can market your products successfully on all major e-commerce platforms like Amazon, Flipkart, and Snapdeal. You will learn how to choose the right niche for your product based on its demand and get maximum exposure to your product by creating reviews and ratings for them.
The marketing of a business is an important part of making it successful. The entire process starts with finding the right market. A good online marketing strategy should help you to do that. It should also help you to generate leads, convert them into customers and keep them as loyal customers for long enough to make a profit from their business with your product or service. E-commerce marketing is all about increasing your chances of success by using the internet as your business's most powerful tool for reaching those customers who might be interested in what you have to offer.
E-commerce Marketing Seller Training Course in Jaipur
E-commerce is the most popular online shopping platform. It has become an essential part of India's economy and brought many new opportunities. But to run a successful e-commerce business, you need to have a good understanding of marketing and selling strategies. If you want to make money through your website, you need to know how to promote it and how to sell products on it. This course will help you learn some of the most important concepts in marketing, such as how to market products effectively and how to create a buzz around them. This course will teach you how to understand customer needs and wants, how to develop product ideas, how to plan for promotions in advance so that they can be executed at the right time and place, etc.
Call or WhatsApp at 9929096928 for E-commerce Seller Training Course in Jaipur.
We also deal in Ecommerce Account Management services in Jaipur.
Check out my LinkedIn Profile.