Video Editor/Editing Service in Jaipur – Team Abhay Ranjan has been delivering top-notch video editing services to clients in and around the city of Jaipur for the last five years. Our team of professional editors has extensive knowledge about the entire editing process and will create a unique end product that you can use on your video channel or website. We invite you to contact us today to discuss how we can help your business with its video needs.
Video editing has become extremely popular these days. Video editing services have also seen a surge in demand. This is due to the fact that videos are being made more frequently by professionals and hobbyists alike, who want to share their creations with the world!
Making videos is a fun thing, but it can get complicated if you don't have the right skills. If you need help editing videos in Jaipur, then your best option is to hire an expert. We are that expert and we ensure that only high-quality videos come out of our sessions.
Freelancer Video editors in Jaipur
We have a team of video editors who can make your video look like it is on TV. We are one of the leading freelancer video editors in Jaipur. We offer professional video editing services at affordable prices.
Our team members are experienced and experienced professionals who know their job well and can make your voice sound like that of a celebrity or any other important person.
Our editing services include;
Voice Over Editing
Title Designing
Logo Designing
Our team of professionals has been providing editing & video production services in Jaipur. We are well experienced in making high-quality videos and have a team of dedicated professionals to polish your visual output.
Team Abhay Ranjan is the best Video Editing service in Jaipur. Our team has years of experience in video editing, and we have been providing our services to all types of businesses, companies, and individuals.
We are committed to providing high-quality services at reasonable prices. We offer a variety of editing services such as wedding video editing, corporate video editing, commercial video editing, event video editing, documentary video editing, and corporate presentation videos.
Video Editor Editing service in Jaipur
We are the best Video Editing Service in Jaipur, India. Our team of experts is well-trained and experienced to provide you with the best video editing service. We are providing the best editing services at affordable prices to our clients.
Our company is a full-service video production company that specializes in creating high-quality videos for your business or personal needs. We offer everything from corporate videos, product demonstrations, and training videos to wedding films and viral marketing campaigns.
We have an excellent team of professionals who are well-trained and experienced in their respective fields. They have been working with us for more than 10 years now and have successfully delivered hundreds of projects for us.
We are a team of professional video editors, who have been in this field for the last 8 years. We have been providing our services to clients across India and abroad. Our main motto is to give quality work at an affordable price.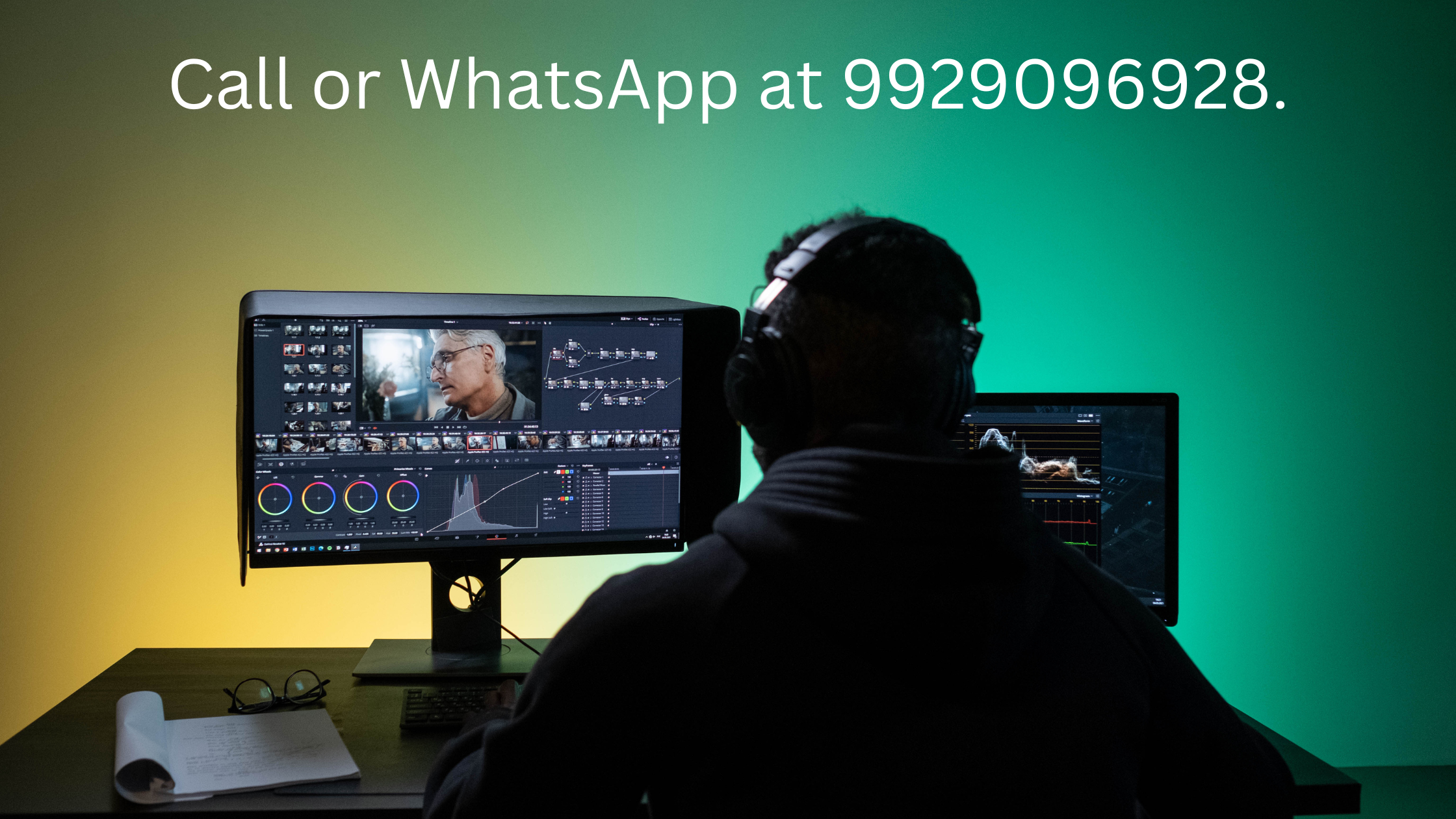 We offer editing services for all kinds of videos such as corporate videos, wedding videos, events videos, etc. You can also get assistance from us if you want to make your own videos as well. We can edit any type of video format that suits your needs.
Our team has highly experienced professionals who are trained in all types of video editing and can work on any kind of project easily. We provide services according to your budget as well.
Our team has many years of experience in this field so we are sure that you will get 100% satisfaction with our work.
Video editor in Jaipur
If you are looking for a video editor in Jaipur, then you have come to the right place. We offer video editing services at an affordable price. We are here to help you get your desired results easily and quickly.
We have been providing the best quality services to our clients like editing, designing, motion graphics and 3D animation, music composition, and many other services. If you want to know more about us or try out our services, please Call or WhatsApp at 9929096928.
Video editing course in Jaipur
We also provide Video editing courses in Jaipur. You can learn from the best trainer.