What is a Website?
In a simple term, a website is a collection of web pages & web pages contains information about your business in the form of multimedia content (image, text, video etc).
It is basically your online presence. If you own a website, your business will get the global presence.
In this digital era, almost every business has a website. Everyone has its own aim of creating a website. But, one thing is common; your website must have the traffic. You can apply this to your website to build online audiences that may further convert to customers.
You don't need to be an expert or have deep knowledge of SEO to increase your website traffic. Just, follow my tips.
1. Good content
You should write customer engaging content to make the customers talk about your blog post. Write eye-catching headlines.
Make the content that solves user's query, problems and offers a genuine value to the readers, post regular content.
2. Focus on keywords
Keywords help to generate the traffic that converts into leads and sales. Choosing the right keywords after the doing Keyword Research is key to a Successful SEO and Link Building Campaign. To choose the right keywords for your website you should know who is your targeted audience, research where is the most traffic, find out the keywords that are least competitive & profitable.
3. Focus on Visual Content
Posts with visual appeal receive 94% more page visits and engagement than those without. Any information you want to communicate is better communicated in the form of an image, high-quality photographs. Build a cohesive, modern design for your site. Create infographics with your product images or services & share it on your social networks.
4. Build your Email List
The best way to convince your audience to join your list is to come up with a compelling offer or asset. This could be a free eBook, webinar, or the promise of discounts or coupons, whatever you decide to offer. In this way, you will drive new subscribers to your email list that will help in email marketing also.
5. Get Social as much you can
Use social networks to expand your reach. Social networking is extremely important nowadays, make sure that you have a solid presence on social media networks. Be active on Social Platforms. Post regular compelling content, join groups and communities and participate regularly and you'll soon build a loyal following. Do not involve in off networks, be a part of your niche only.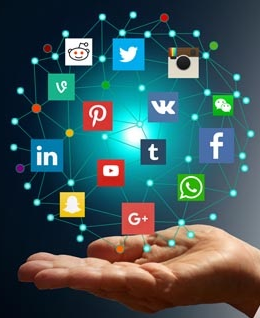 6. Blogger Outreach
Search for the bloggers of your niche & ask them to promote your product/service with their huge networks. Beleive me, this is the best approach used by many marketing agencies nowadays.
7. Videos & Podcasts
We all know billions of hours of videos are watched on YouTube every month. YouTube is the second largest search engine next to Google. So by taking advantage of these platforms, you can increase your brand awareness & drive traffic back to your website. Create short informative & interesting videos of your Product or services & share this with your social networks.


8. Take advantages of Quora
People are getting huge traffic by engaging on Quora. Just, be helpful and genuine on answering questions. Add relevant link of your website whenever possible.
9. Get SEO Done
Search Engine Optimization is a process of increasing visibility of websites in search results of search engines. It is compulsory for a website to rank for any keyword. It is done in two ways, on-page SEO & off-page SEO.
Pay Attention to On-Page SEO (URLs, Meta tags, Heading tags (H1, H2, etc.), Alt image tags, Content)
Off-Page SEO is activities that are done away from website to rank high in the search results, Backlinks are created with various Link building Techniques.
10. Other Important Factors
Make sure your website is responsive, mobile-friendly, fast loading speed, best user experience, voice search options. These all factors are extremely important according to Google Latest Algorithms.
I hope these tips will help you in getting huge traffic to your website.
If you have any query regarding Digital Marketing. Contact me through contact us form.
All the Best.