Today, internet emerged as a useful and most powerful medium to reach out to your mass audience. Politics has always been about convincing.
Woodrow Wilson, Former President of the USA said,
 "The ear of the leader must ring with the voices of the people."
Now, with the rapid growth of social media, political campaigns have initiated integrating digital strategies to their election campaigning efforts. The primarily focus is on using an online approach through various digital medium to understand the target audience.
Impact of Social Media on Indian Politics
The effective use of social media for politicians counting Facebook, Twitter and YouTube has dramatically transformed the way campaigns are run.
Now, Social media played a crucial role in deciding the atmosphere of trends of election about which party is going to win or lose.
Facebook users have a excellent impact over the results of the polls in recent elections.
The youth is tech savvy and love being associated with updated trends and topics. They spend 1/3rd whole day of time on social media.
"JAHA DIKHTA HAI AB TO BOHI BECHANA PDEGA"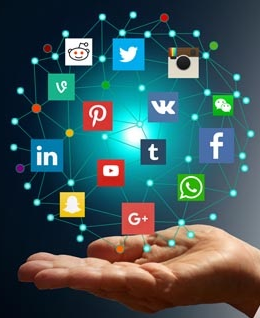 What included in our Digital Marketing for Politicians:
I with the help of Digital Techniques like websites, blog, SEO, Facebook Ads, PPC,  Chatbot marketing, messaging, ORM and many more will promote politician as a single voice through these mediums.
I will build remarkable online presence on all social media platforms as I am highly skilled in this.
I will encourage user participation in campaign activities.
I will feel pride in representing you with our imaginative and unique vision to promote you and your party on these platforms.
Last but not the least, I offer best solutions to the problems through these medium on real time.
How to run political campaign
Work and Activities –
Running Social Media Campaigns
(Free + Paid)
I will manage Facebook page, twitter account of Politician.
Crafting your own website and blog and showcasing your contribution to the society as a whole.
Create slogans and logos as content for campaign.
Work on Video marketing on Facebook, Youtube or other Platforms.
Writing answer on Quora related to current issue and election and highlight politician contribution for branding.
Media Reporting
Monitoring Social Media of Opposition
Keep eye on trending hash tags and create content accordingly.
Make strategies to take benefits from followers by tagging and other methods.
Identify engagement and demand through research.
Work on analyzing, what's voters wants to hear.
Track the data for further improvement of campaign.
More Focus on Tailoring Targeted Messages in Voters
Our expertise of digital data and useful tools accessible in enabling campaigns to distribute your messages based on the audience's interest and values to increase your voter base.
Our campaigns are utilizing intelligent dynamic resourceful optimization to put the workable spin on your online advertisement to get the useful response.
Consultancy Fees – Call or whatsapp on 9929096928.
(No paid promotion is included in this amount)
I am not new in this field; I have my own views, interest & experience in Politics.
My existing views & experiences on Political Campaign –
YouTube – https://www.youtube.com/watch?v=DRF1zJwi1jE&t=57s
Blog – https://abhayranjan.com/hindi/%e0%a4%a1%e0%a4%bf%e0%a4%9c%e0%a4%bf%e0%a4%9f%e0%a4%b2-%e0%a4%ae%e0%a4%be%e0%a4%b0%e0%a5%8d%e0%a4%95%e0%a5%87%e0%a4%9f%e0%a4%bf%e0%a4%82%e0%a4%97-%e0%a4%b8%e0%a5%87-%e0%a4%95%e0%a4%b0%e0%a5%87/
Blog – https://abhayranjan.com/hindi/%e0%a4%b0%e0%a4%be%e0%a4%9c%e0%a4%b8%e0%a5%8d%e0%a4%a5%e0%a4%be%e0%a4%a8-%e0%a4%9a%e0%a5%81%e0%a4%a8%e0%a4%be%e0%a4%b5/
Quora – https://www.quora.com/What-are-your-strategies-for-a-digital-political-campaign/answer/Abhay-Ranjan-27