Delivered a power seminar as a "Keynote Speaker" on the topic 'Career Opportunities in Digital Marketing for freshers' with students of Udalguri College, Assam. (Getting offers from all across India).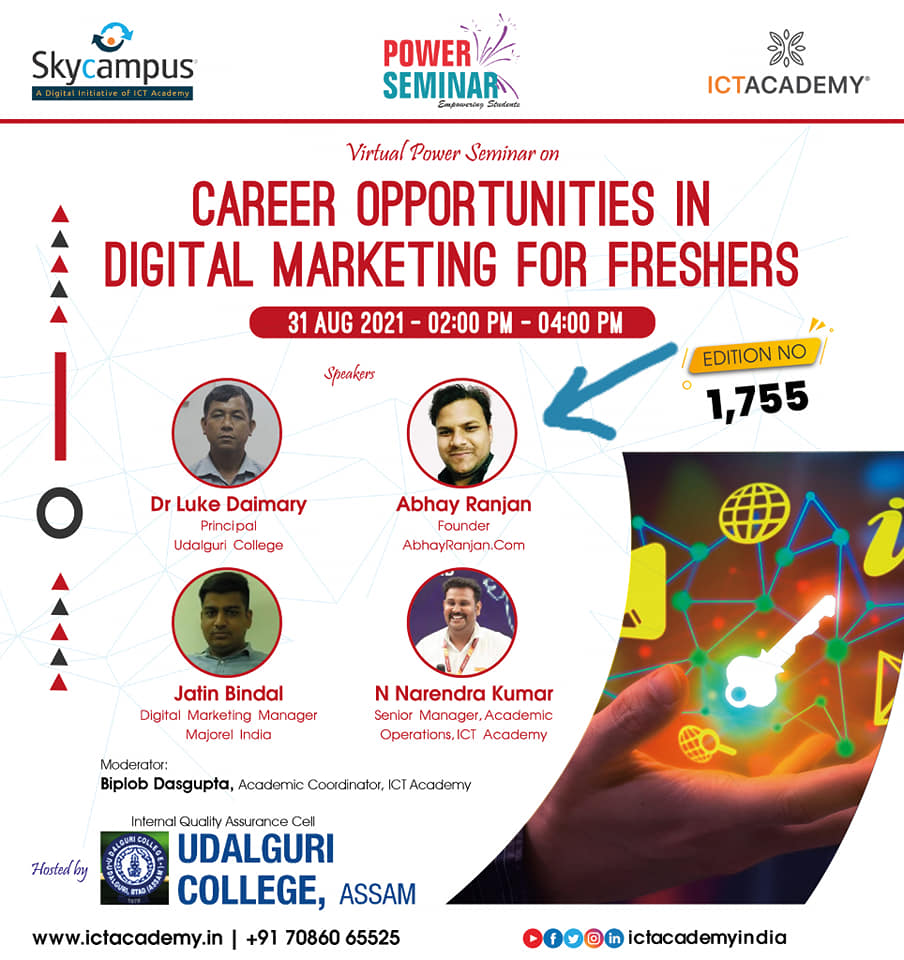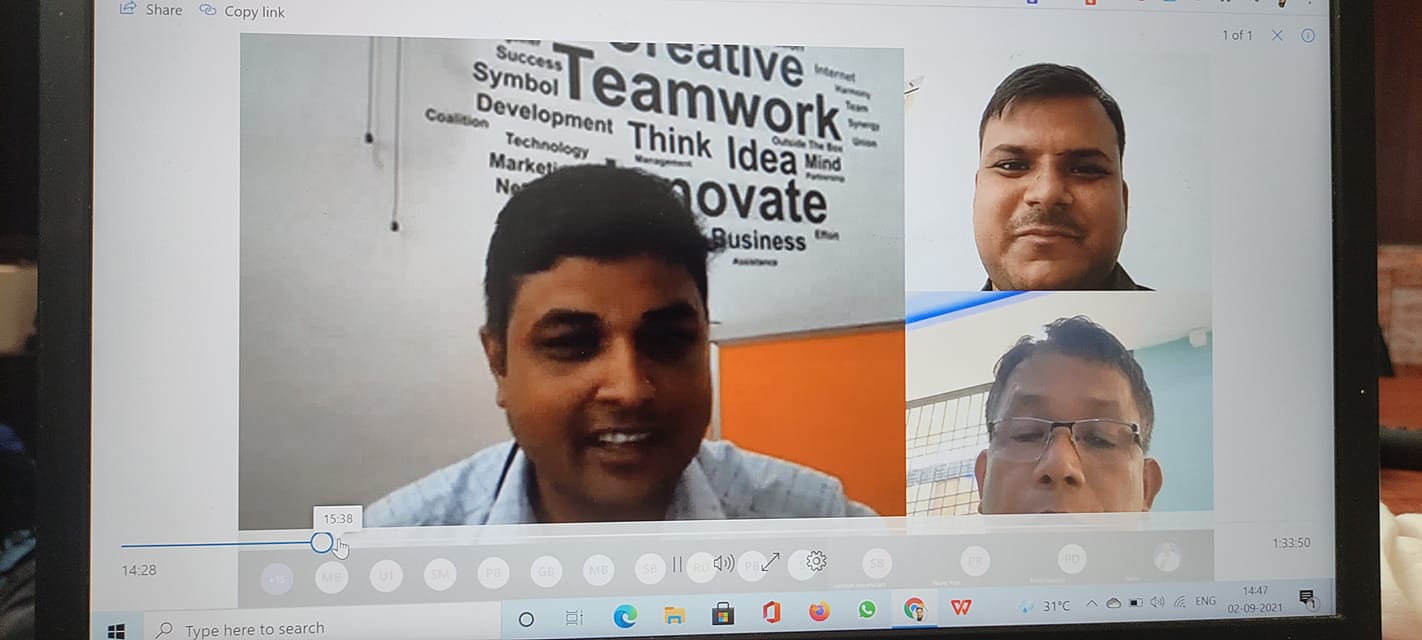 At Barama College, Assam on 11th June 2021.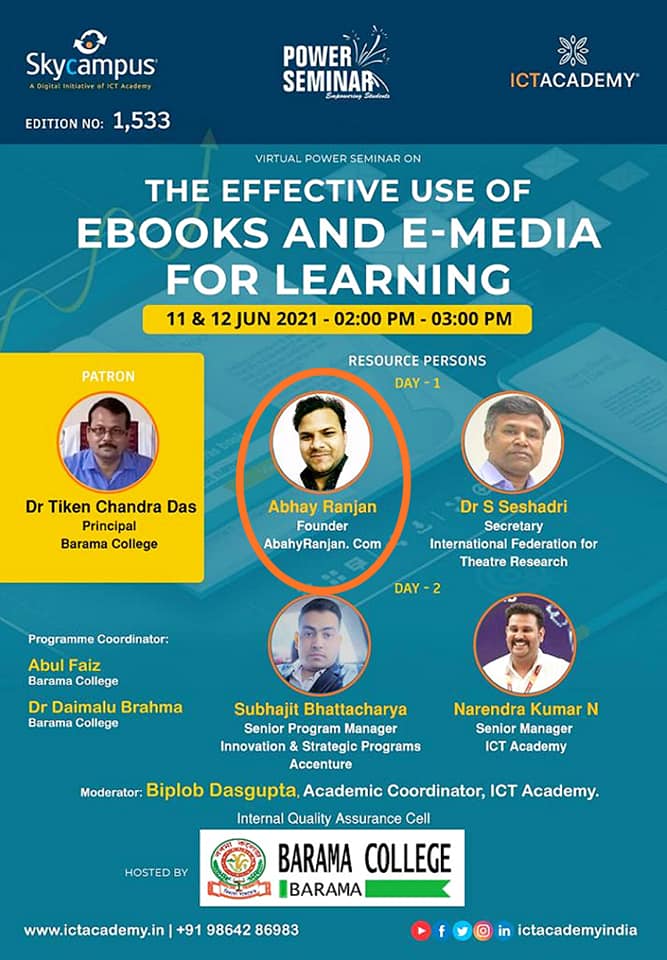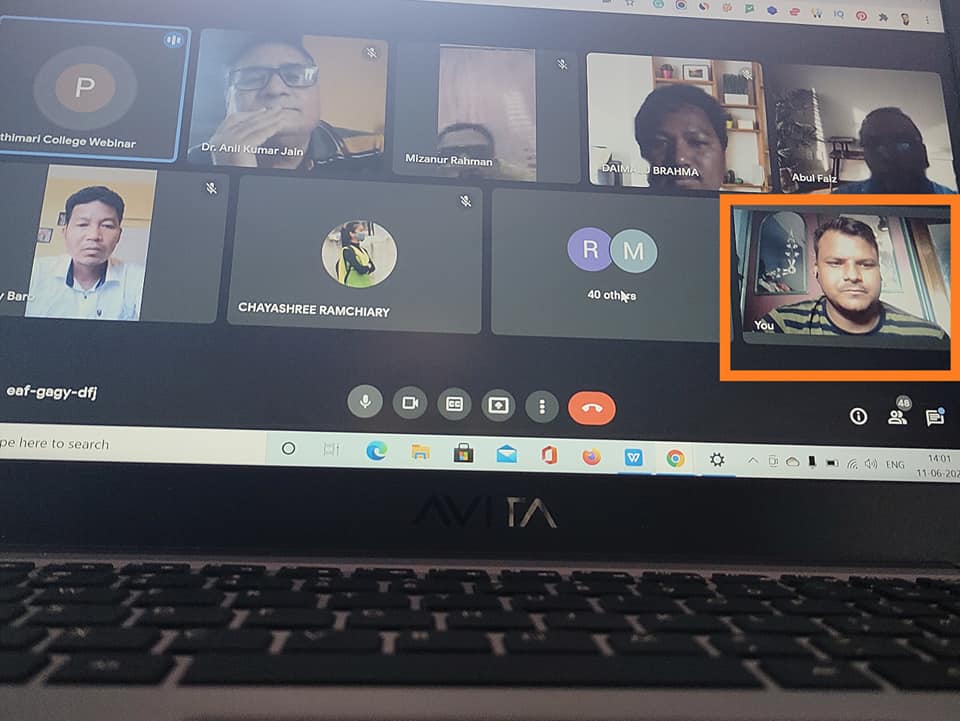 At Mayang Anchalik College, Assam on 29th May 2021
Got invited as 'Keynote Speaker' to address students of Mayang Anchalik College, Assam on the topic 'Building Social Media Profile for Career Enhancement'.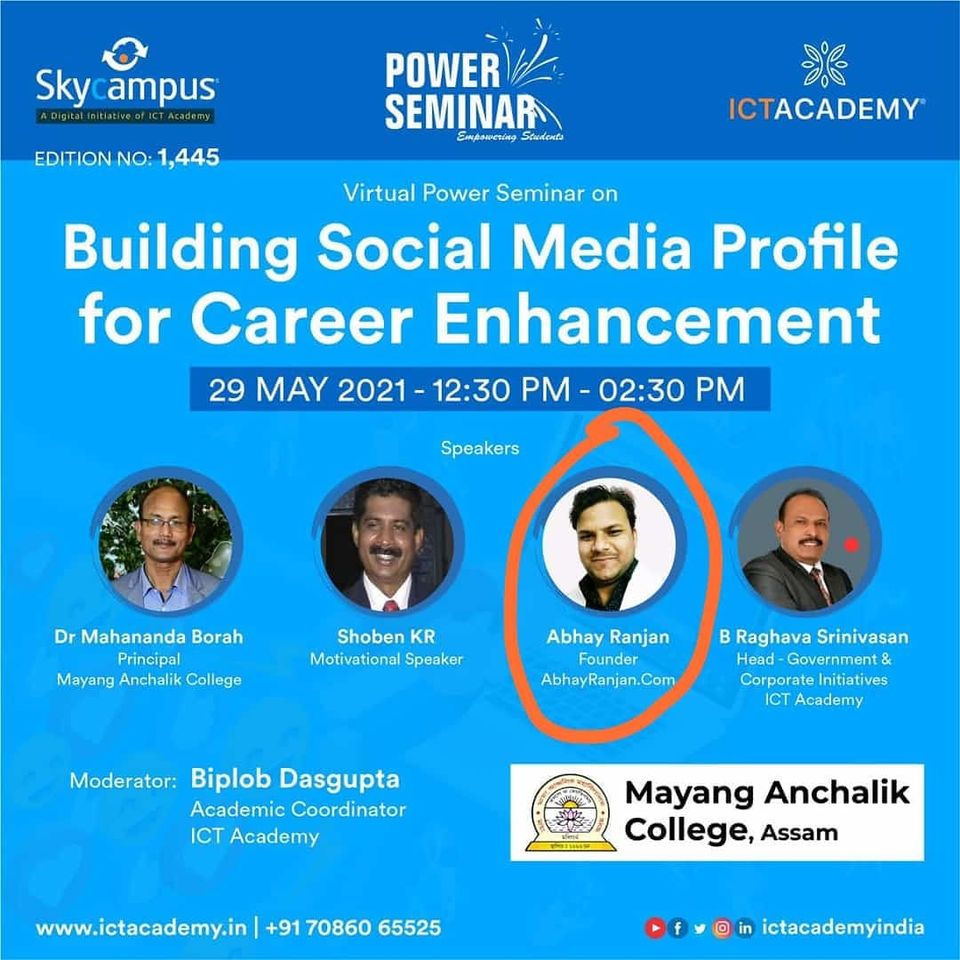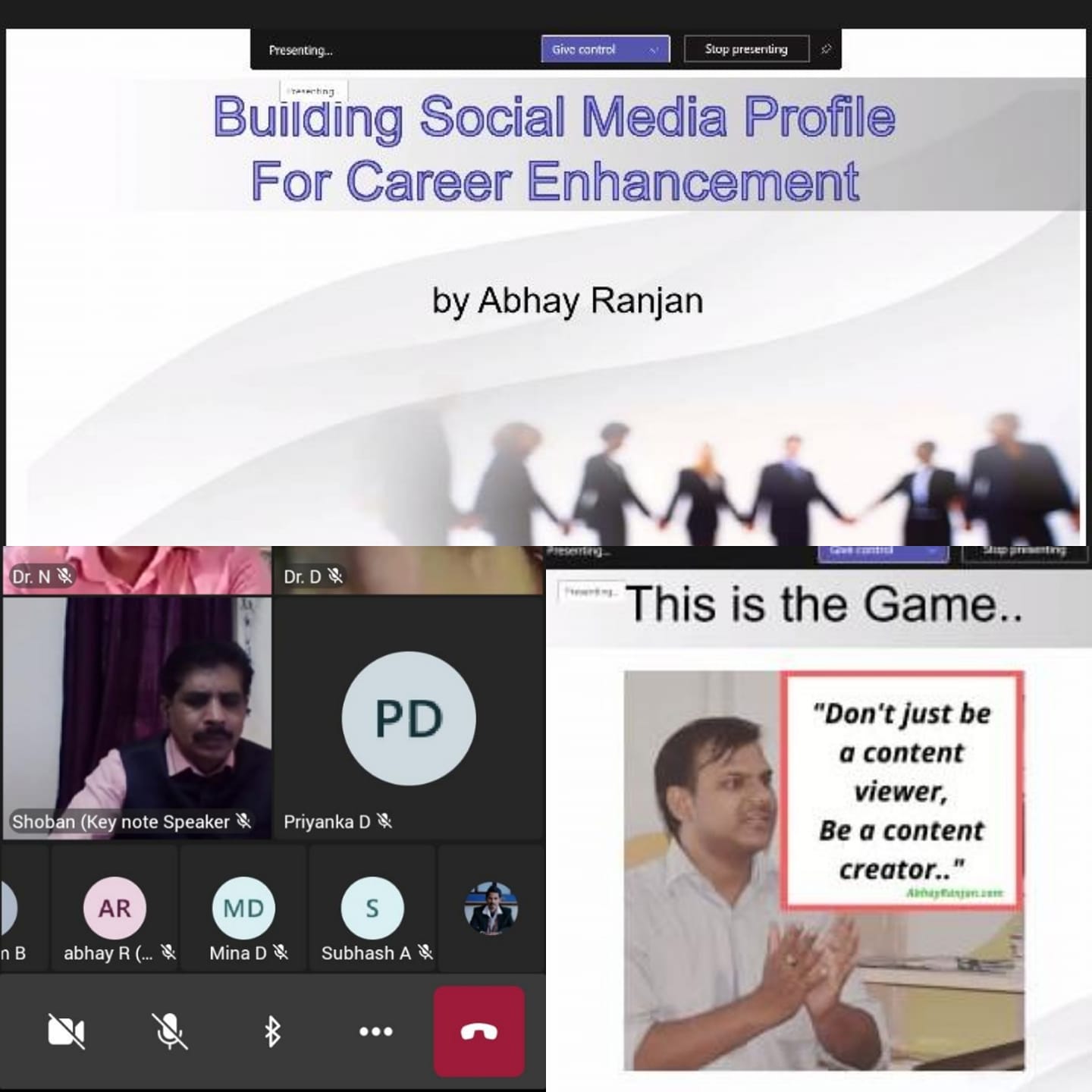 At Graphic Era Deemed University, Dehradun, on 20.03.2021.
It was a wonderful experience to be a "Keynote Speaker" on 'Trends and Avenues in Digital Marketing' hosted by Graphic Era Deemed University, Dehradun, on 20.03.2021.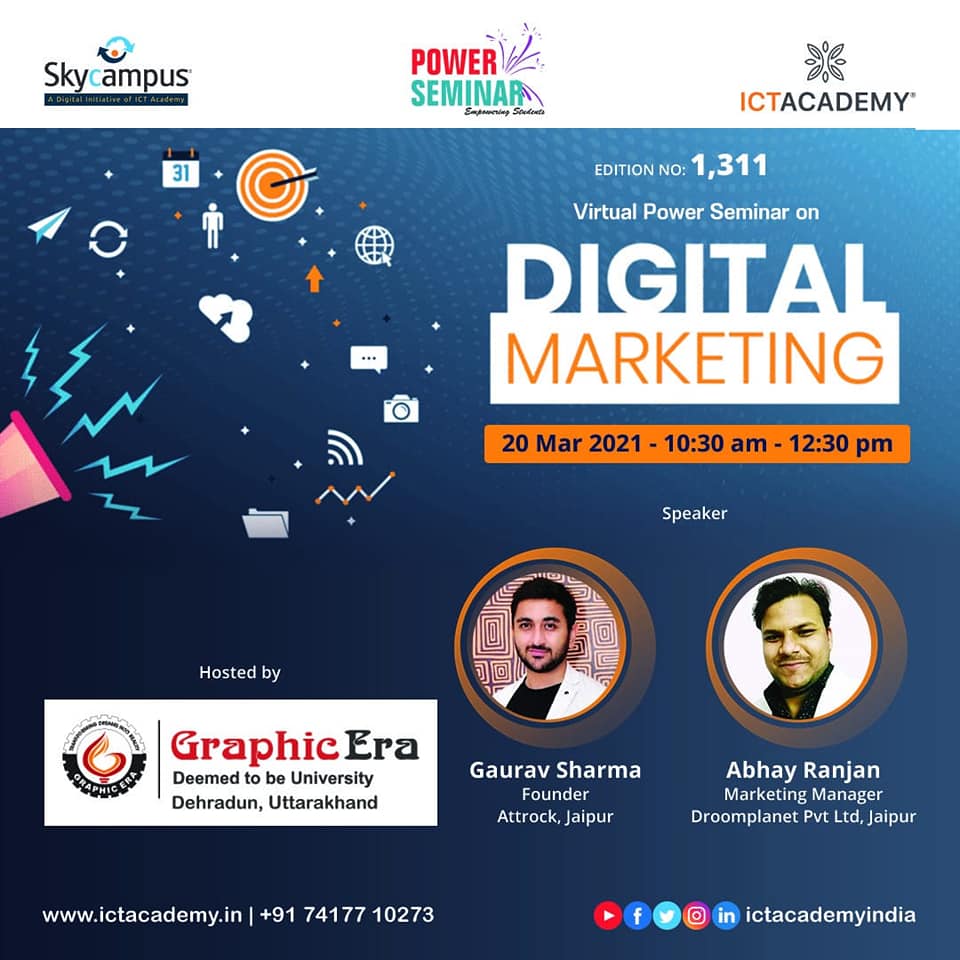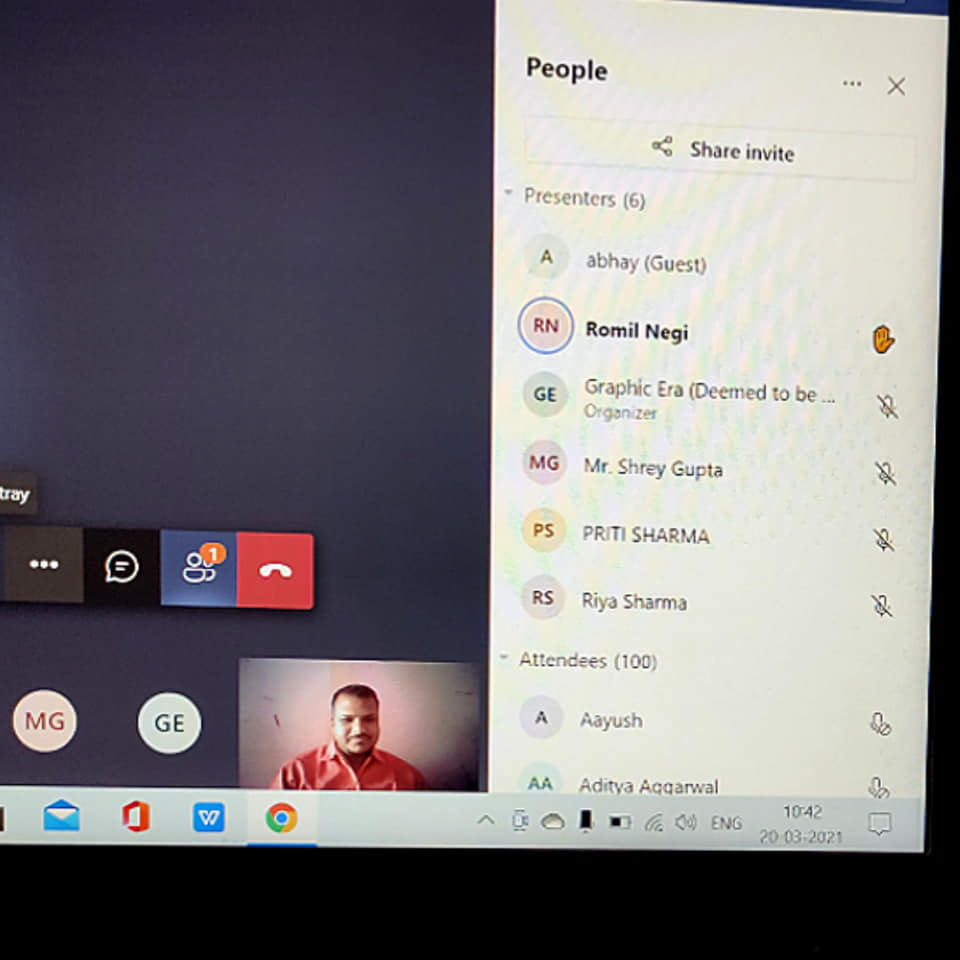 At Suresh Gyan Vihar University, Jaipur – 24-02-2021
It was an amazing experience to interact with students of Suresh Gyan Vihar University, Jaipur as 'Expert Speaker' at the virtual session on "Digital Content Creation".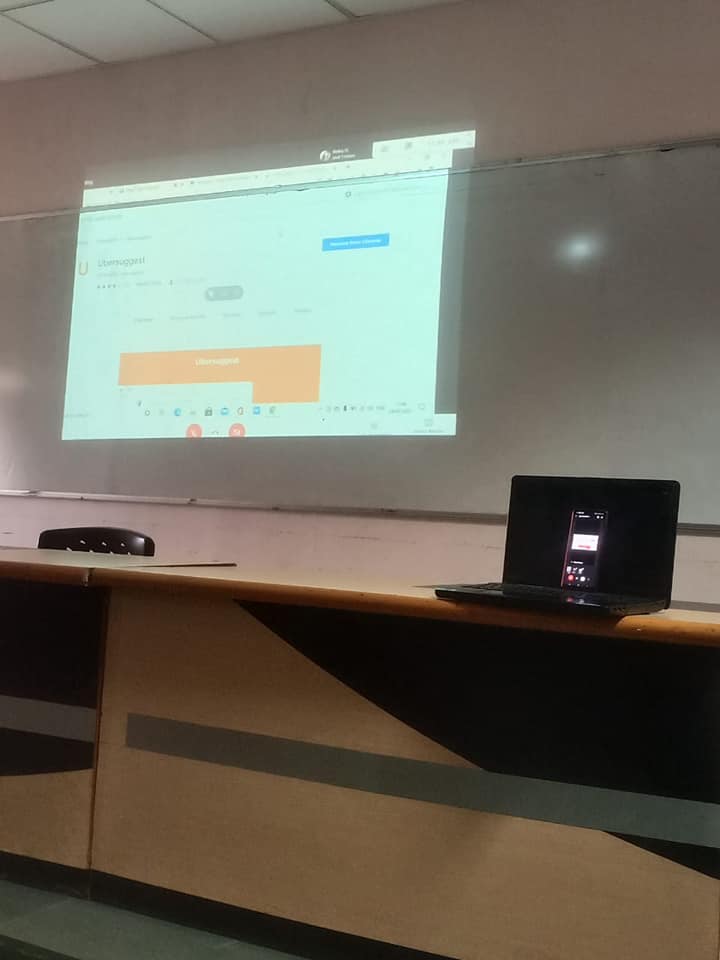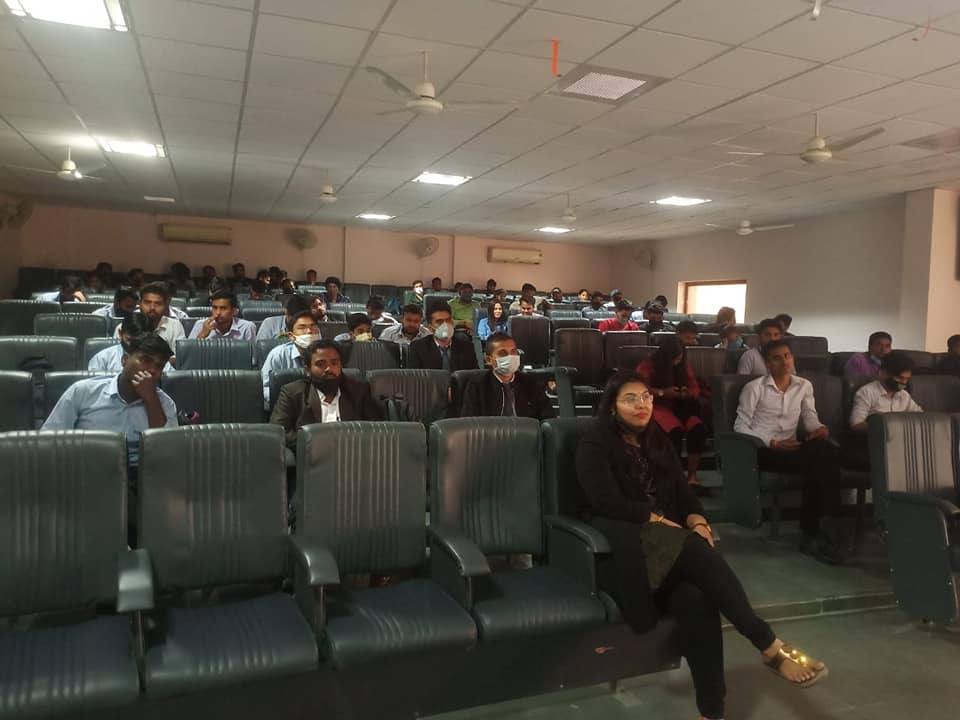 At Amity University Rajasthan as "Expert Speaker" during the Guest lecture with MBA Students.
Date – 24th Sept & 08th oct 2020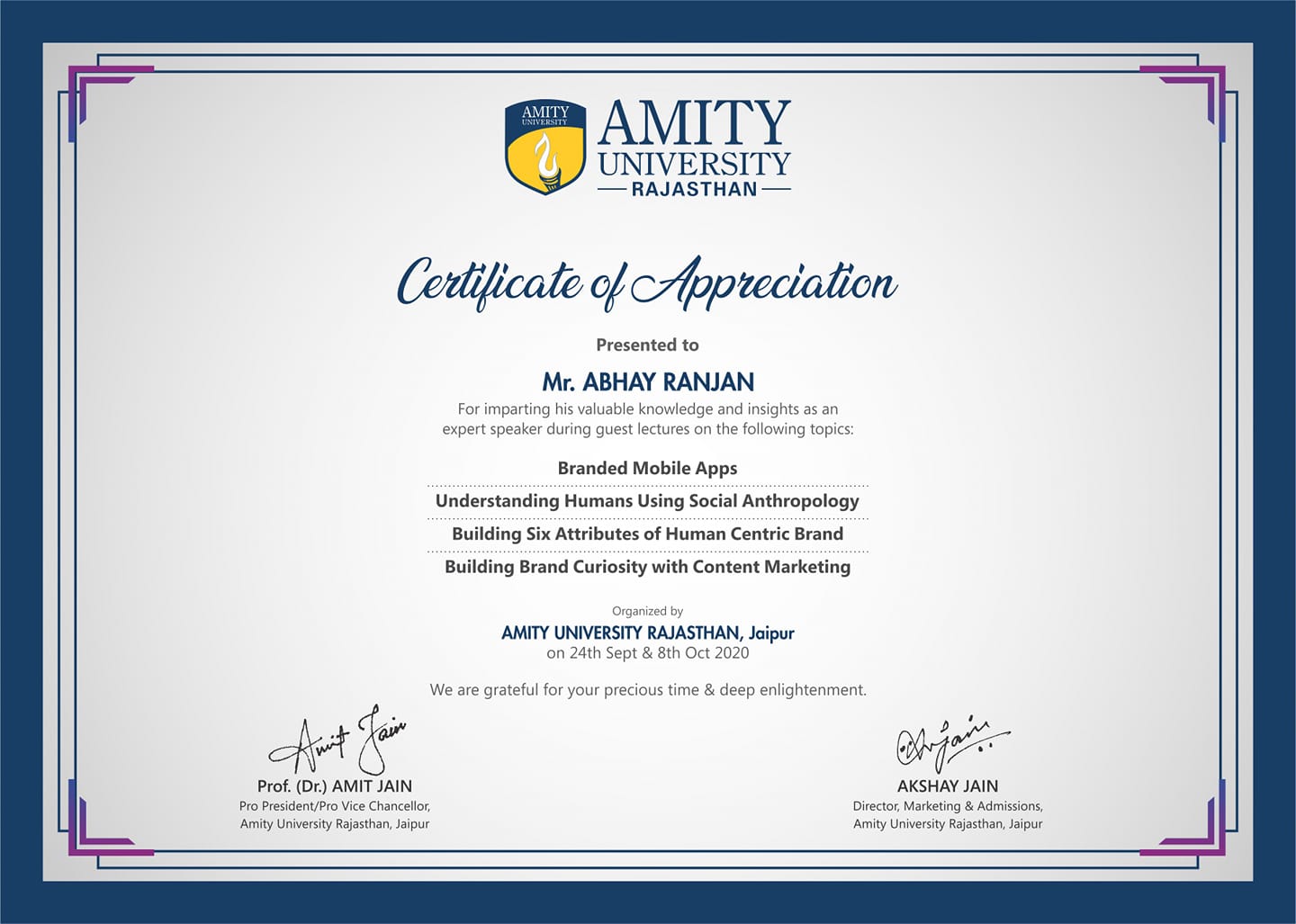 At Rajasthan University, Jaipur – 20-01-2020.
Special Lecture on "Digital Marketing" at the Journalism & Mass Communication Department, Rajasthan University.
Special thanks to Ratan Singh Shekhawat Jee for inviting me to interact with such a wonderful audience.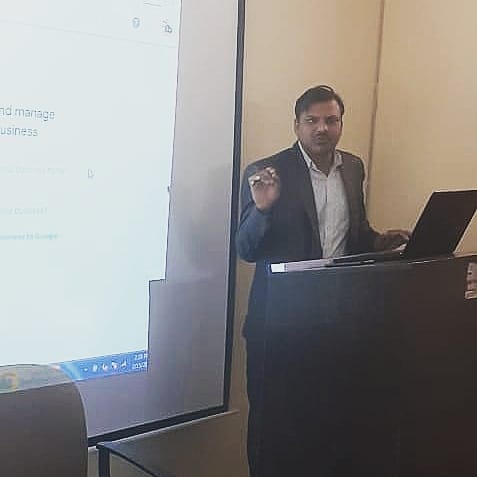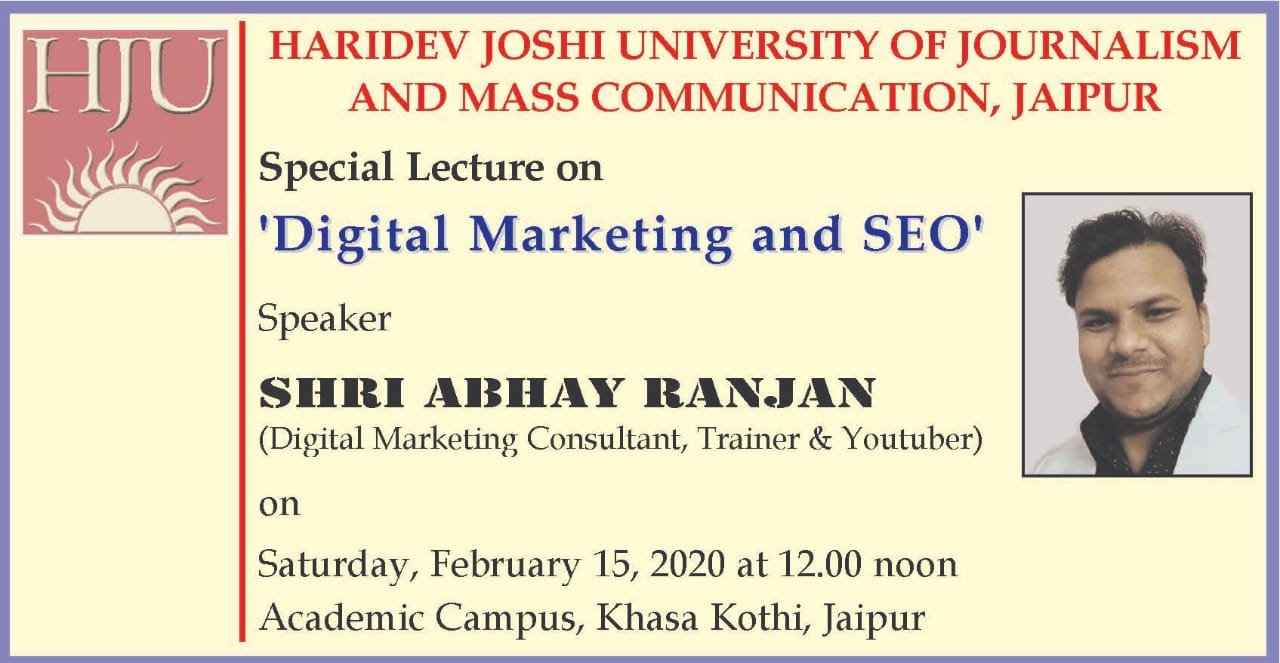 At Techno India NJR Institute of Technology, Udaipur – 20-01-2020.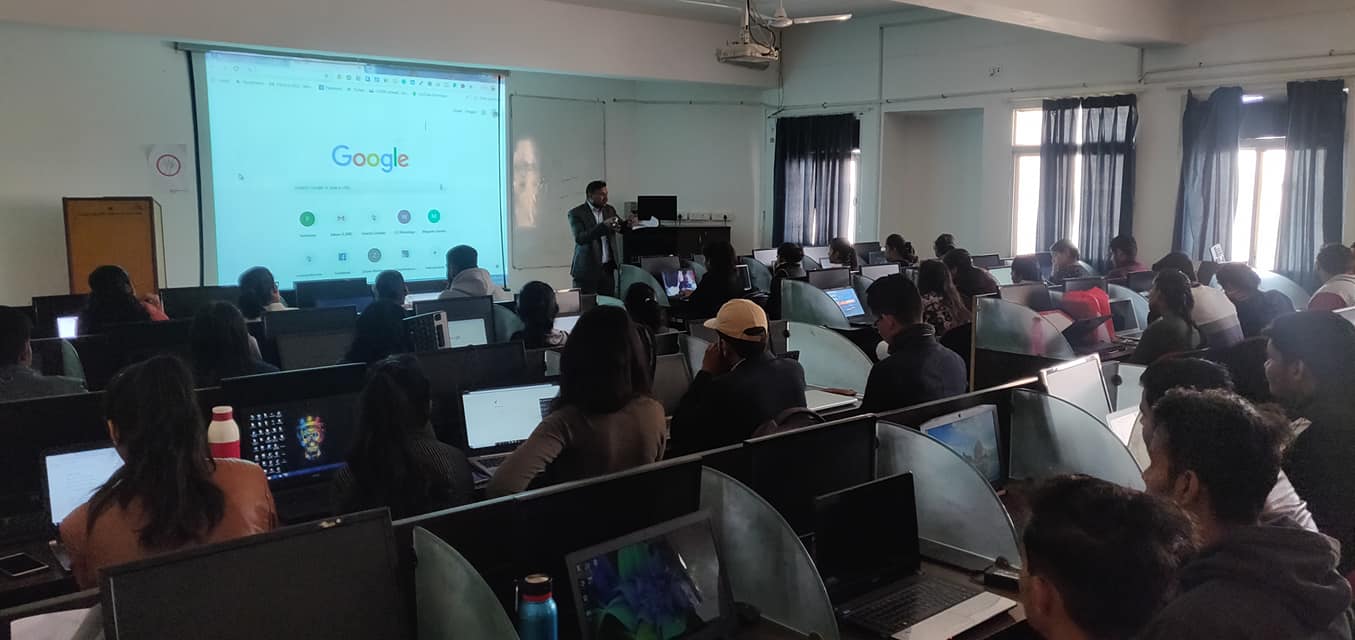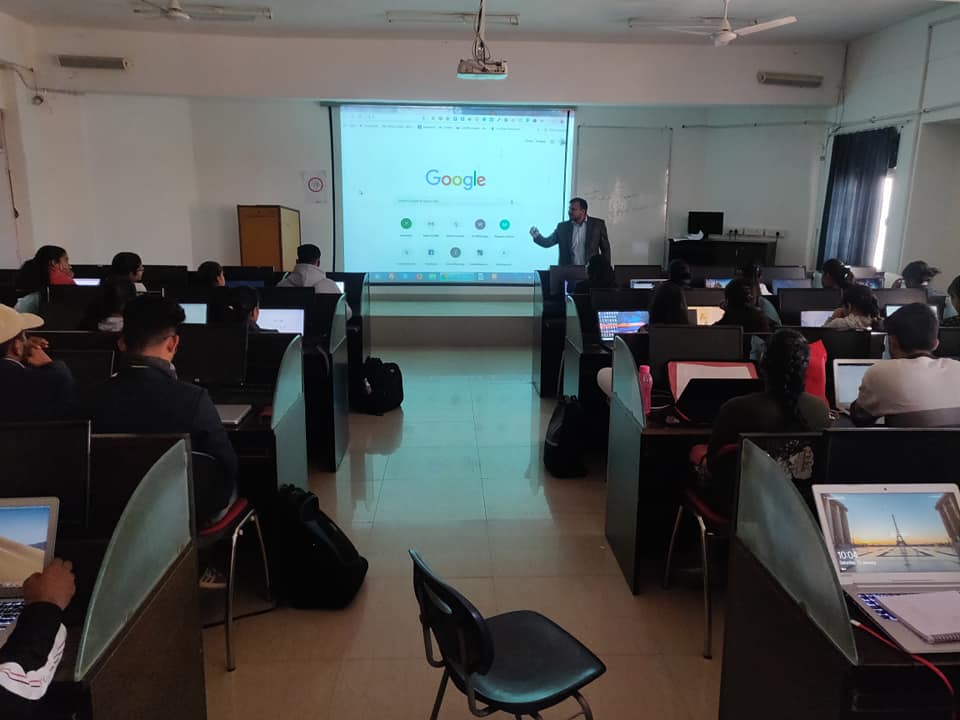 At Women PG College, Jodhpur – 13-01-2020.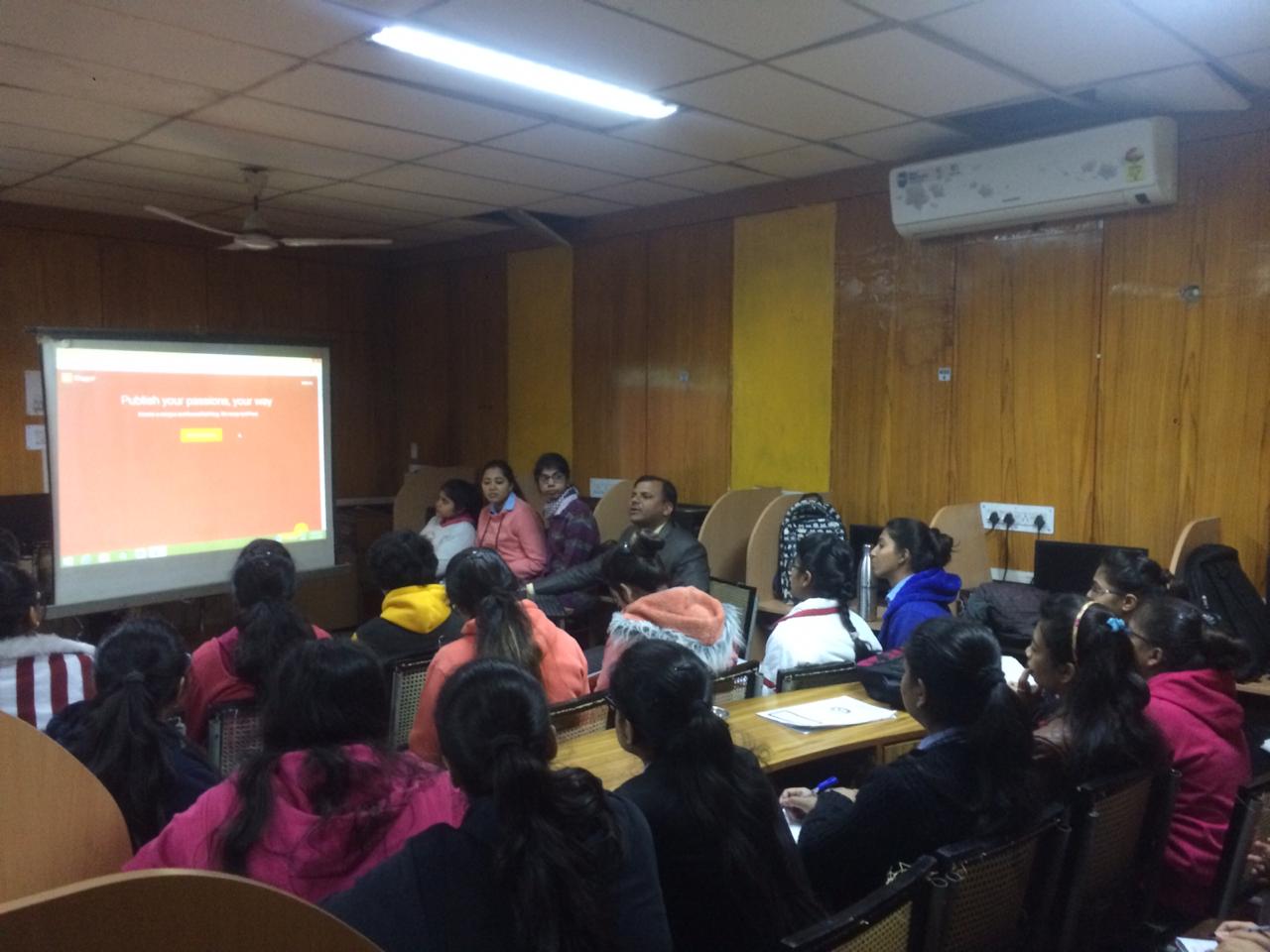 At JECRC – 03-04 Oct 2019
TAKING DIGITAL MARKETING WORKSHOP AT JECRC – JAIPUR'S NO.1 ENGINEERING COLLEGE. Giving practical exposure to content creation and ways to promote them through various digital platforms.
They use to conduct such useful sessions on a regular basis at their campus.
I was also invited last year for a workshop, I came to know a very good thing today, three startups are working on running mode having 20+ clients which were executed after my workshop last year. I teach them to create valuable content and use various digital mediums to promote them, you will get everything(clients, leads, sales, money).
Looking forward to more success stories.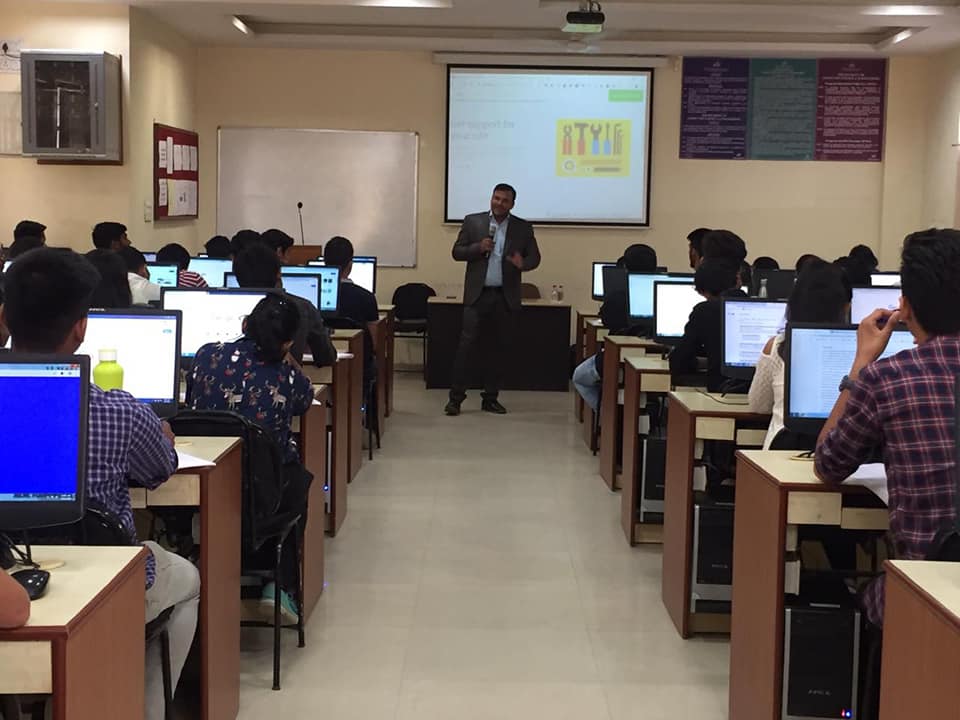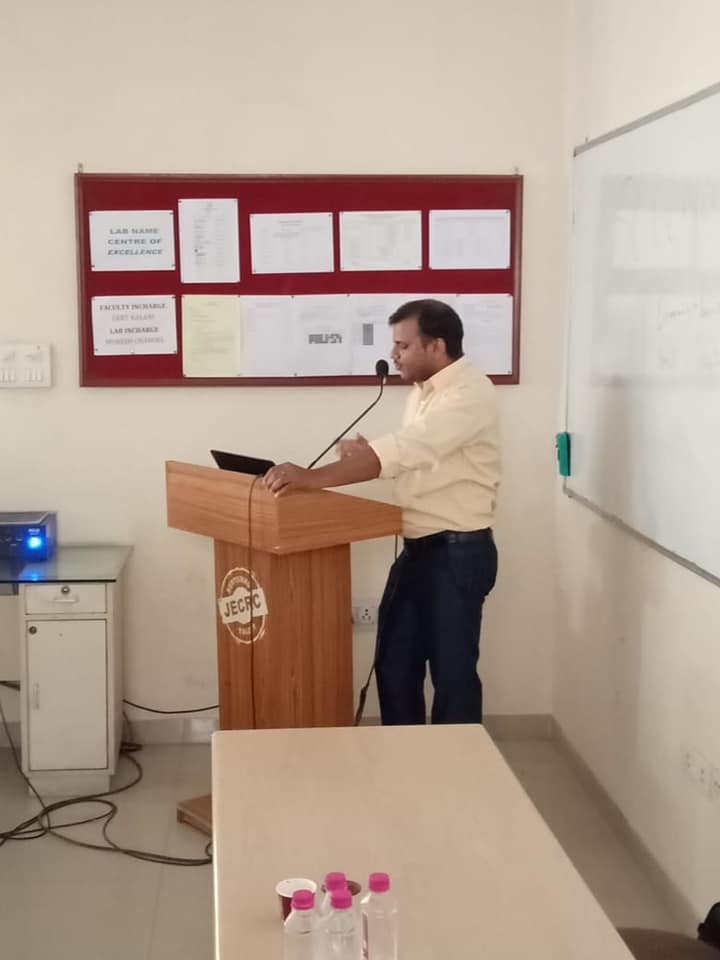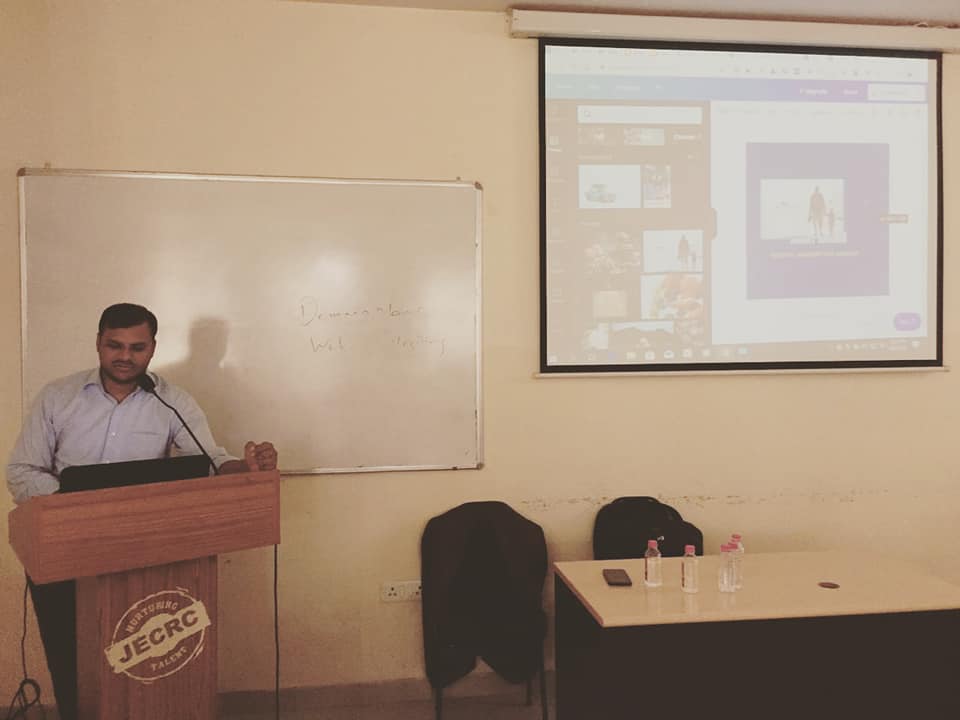 At Suresh Gyan Vihar University Jaipur
Had a great time speaking with the students of Suresh Gyan Vihar University Jaipur about the career scope in digital marketing, How to get a job with the help of digital networks, and many more.
Students were very curious about their future, they have asked many questions. Such type of awareness through workshop & seminars is needed in every colleges/university. Students need to get updated with the power of digital networks, they can easily get jobs, can start making money online, can grow their own startups with DM & more.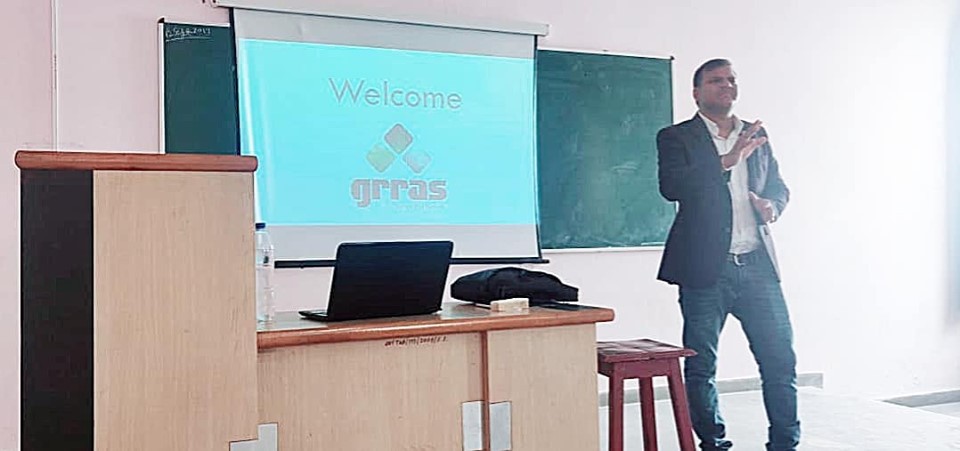 Digital Marketing is not just an option, it's the best way to acquire your targeted & relevant audiences, clients, or customers. It is a need of hours for every business in 2019.
Taking session on Importance of Digital Marketing at Jaipur. I am on a mission to spread awareness about digital marketing.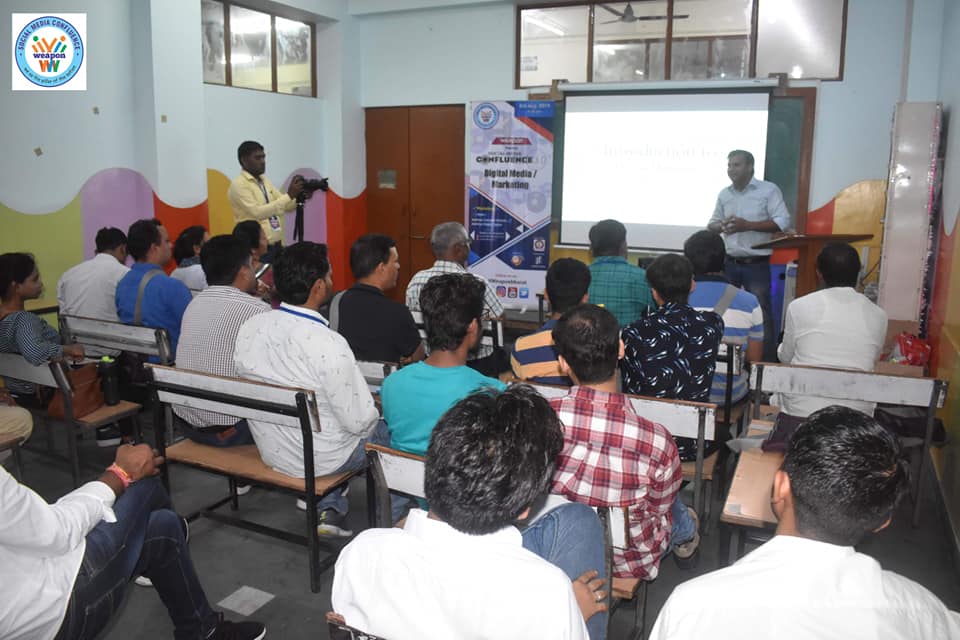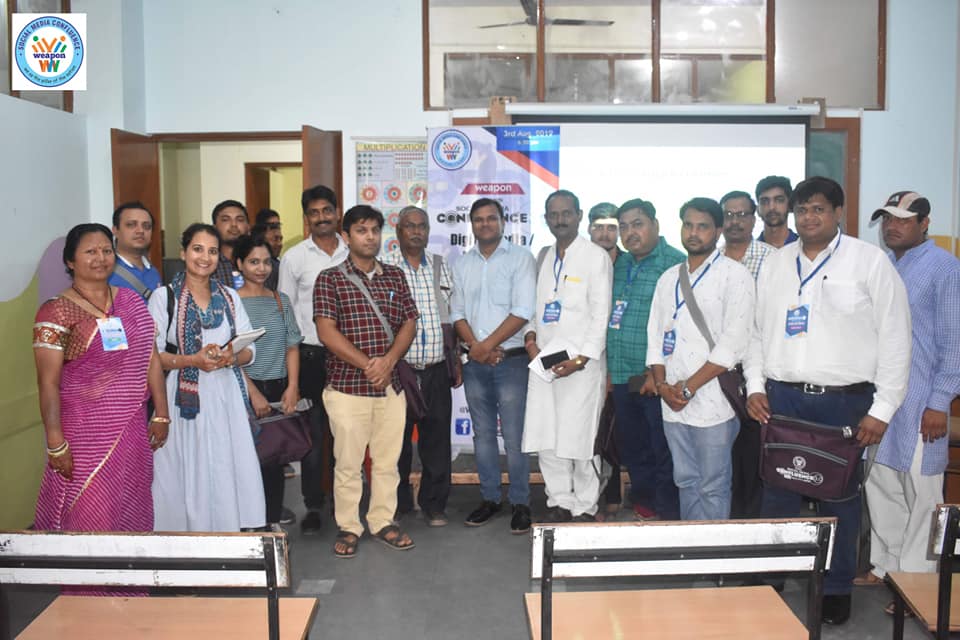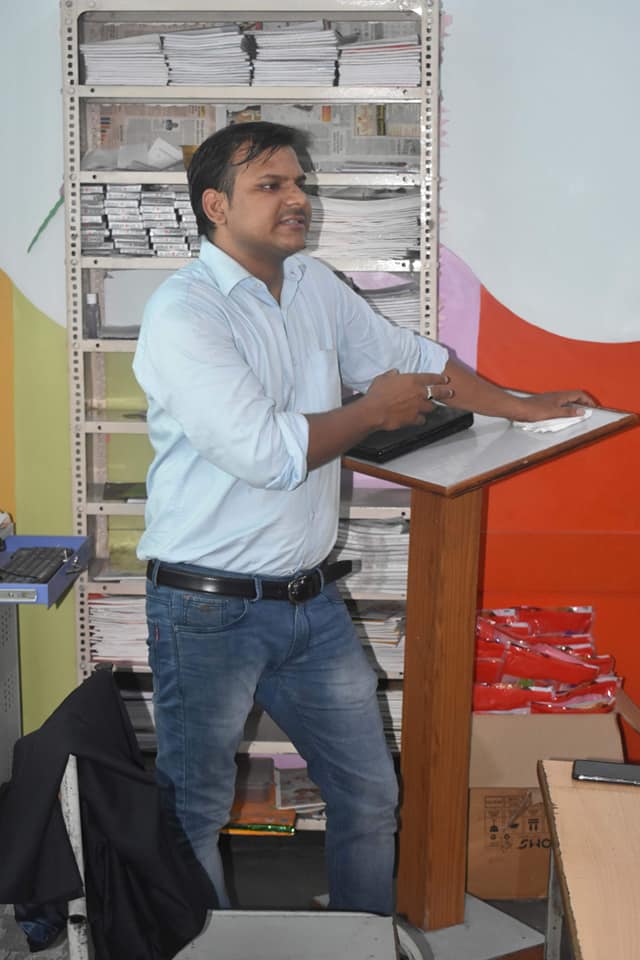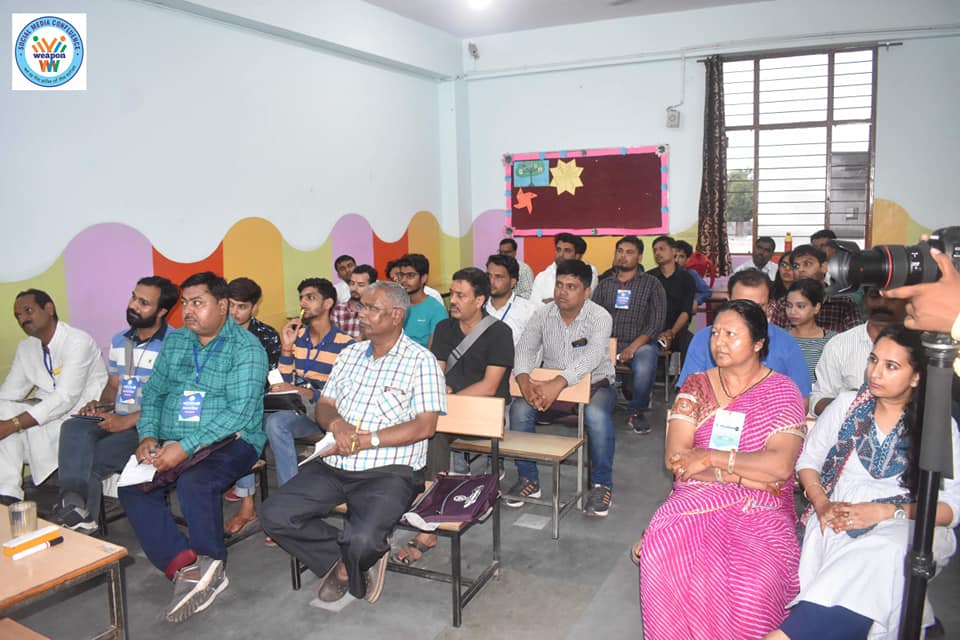 At Felicitation ceremony of Social Media Confluence 3.0. I was invited to take Digital Media Marketing Workshop at this event.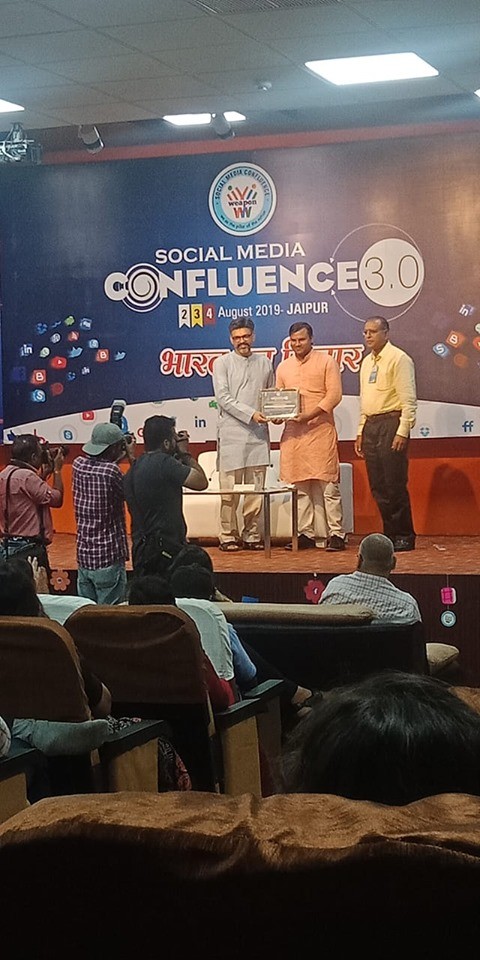 WeaponBharat has organized a social media confluence 3.0 Jaipur on 3rd Aug 2019 at 6.30 PM. They invited me to deliver a workshop on Digital Media Marketing.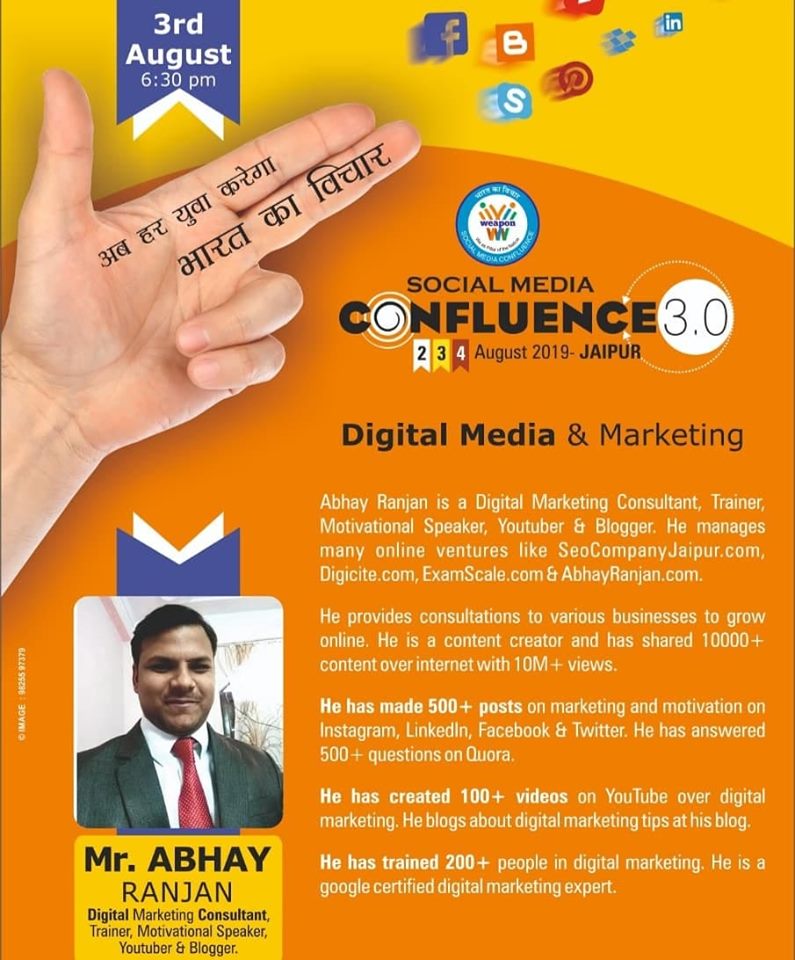 Glimpses from Social Media Day Celebrated in Jaipur – 30th June 2019
#SocialMediaDay #SocialMediaday2019 #SMDayIndia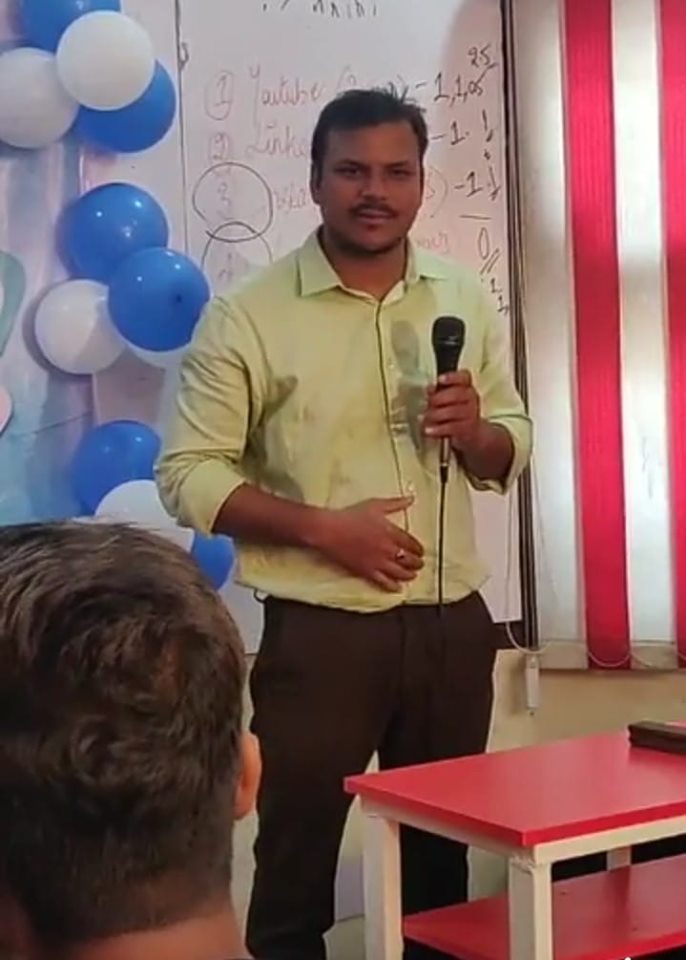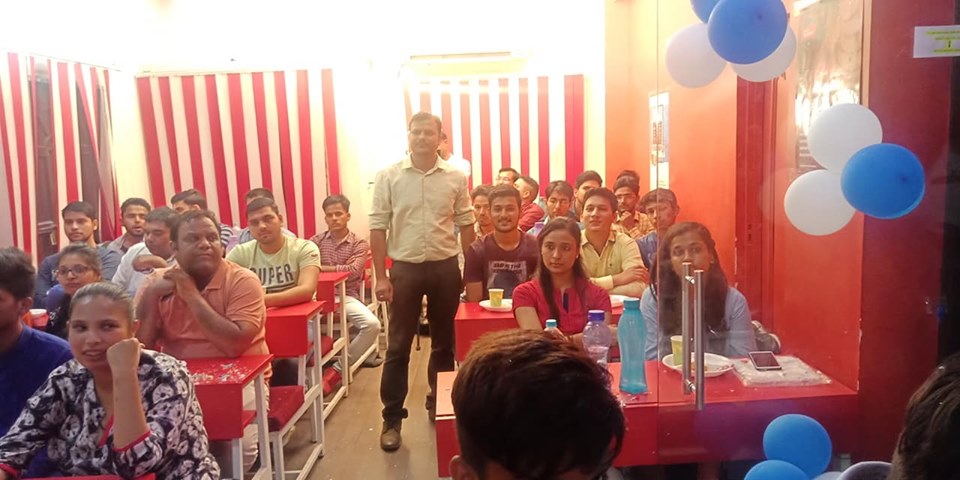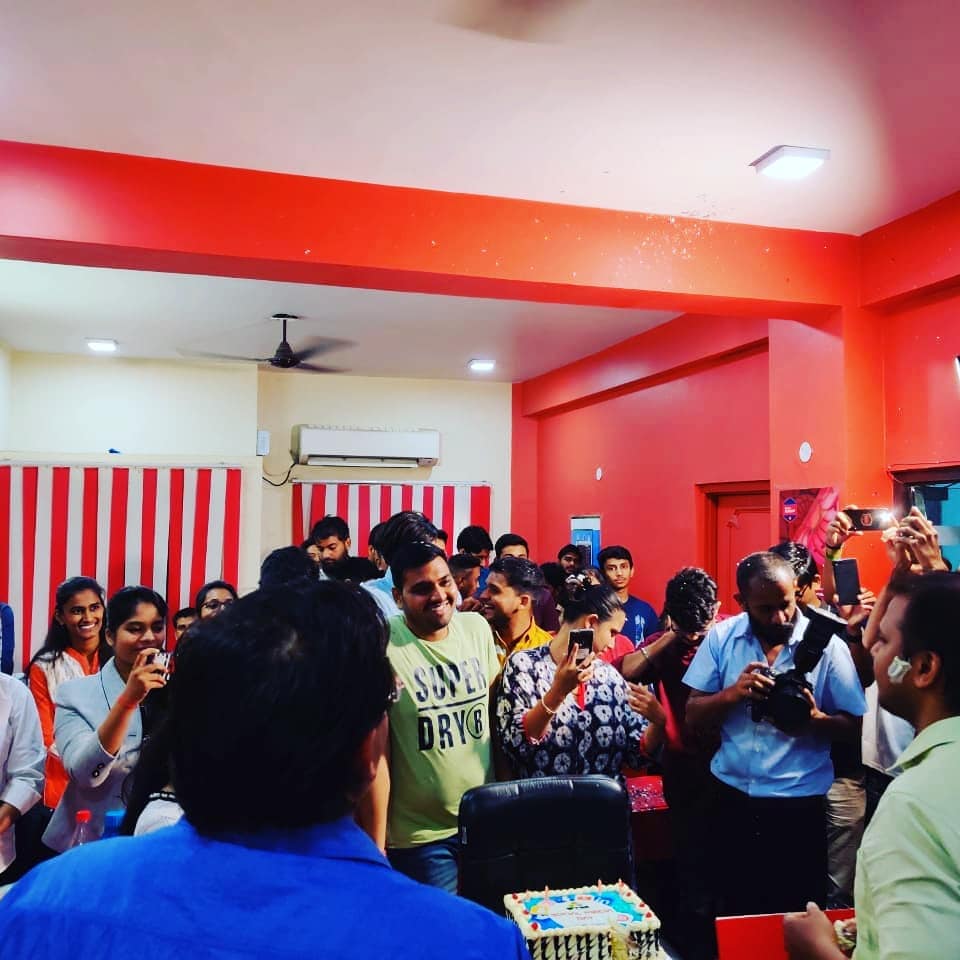 At Quora World Meetup Jaipur. I was invited as a speaker and my topic was "Online Vs Offline education".
It was an interactive session with a wonderful audience.
Thanks to the organizer for inviting me. I always love to share my knowledge & experience with young people.
Hope to see more in the future.
#QuoraWorldMeetup2019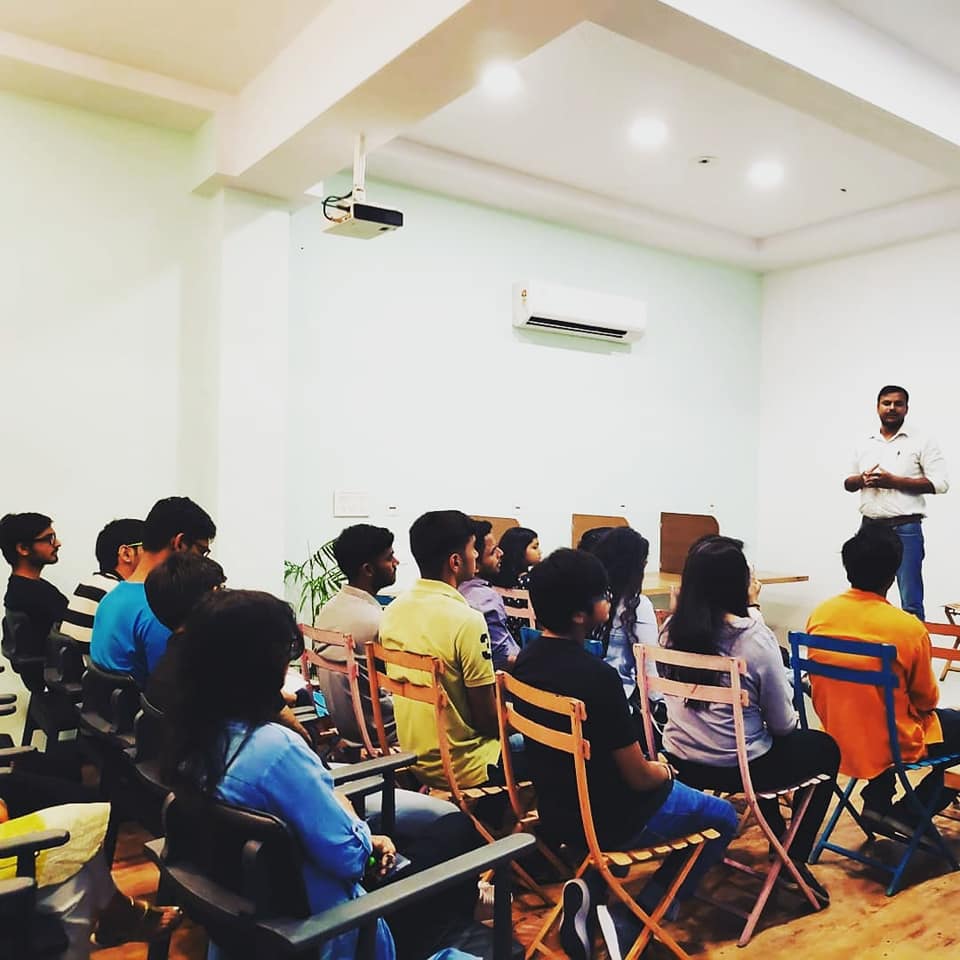 Giving practical exposure in Digital marketing Event Jaipur.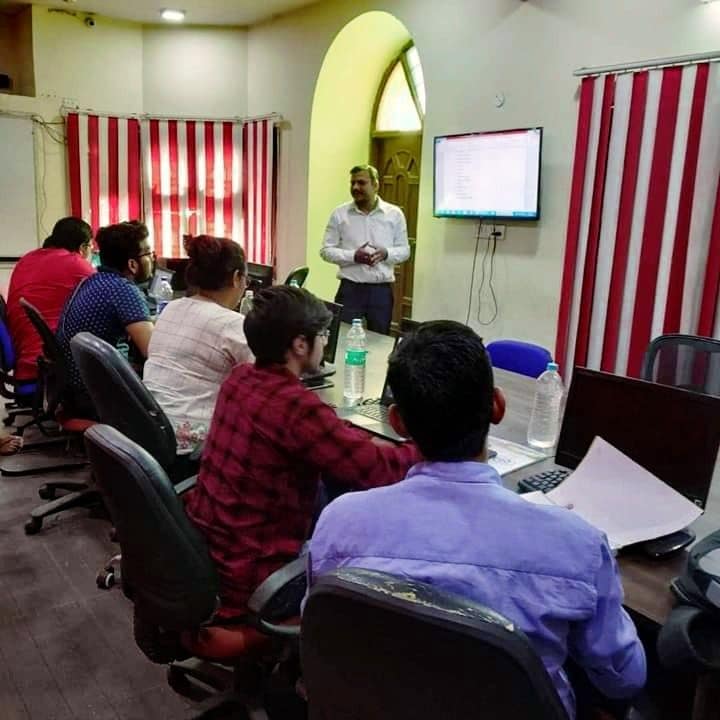 Today, I conducted Digital Marketing Workshop at Jaipur Engineering College and Reasech Center JECRC Foundation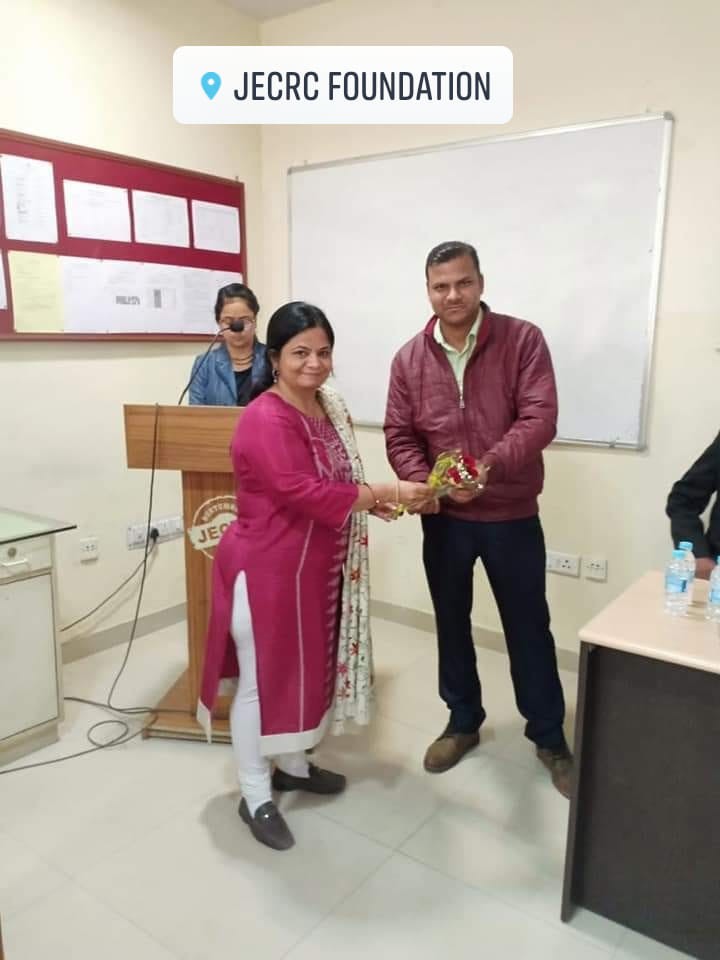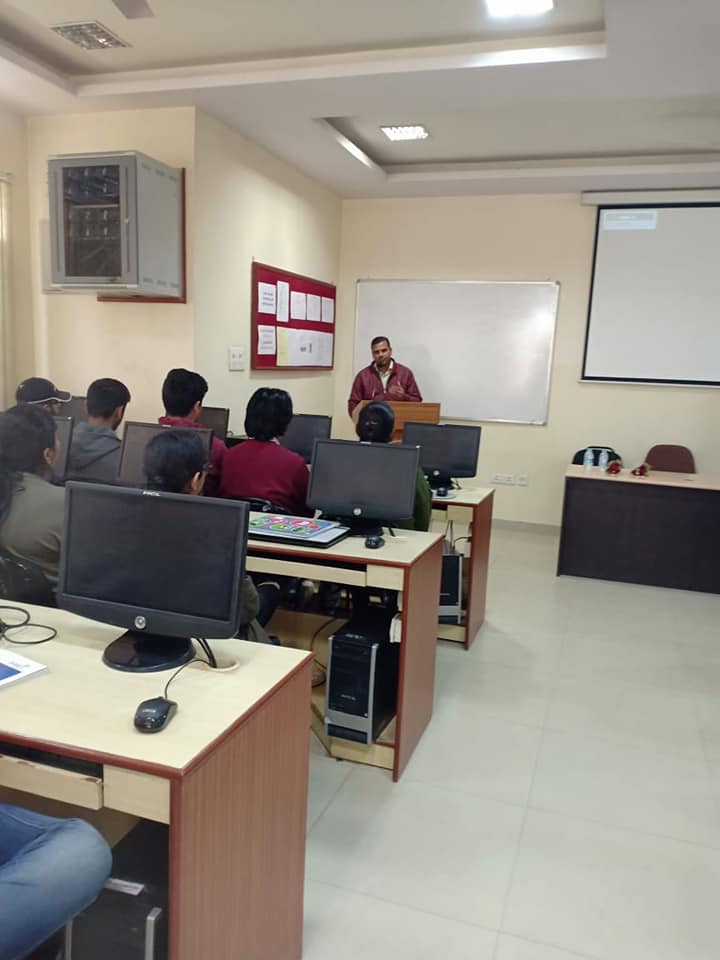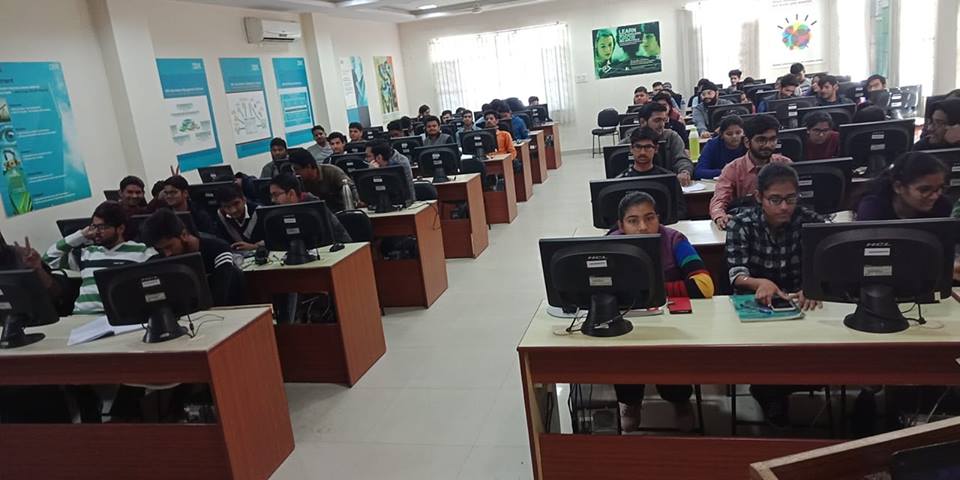 Digital Marketing Day Celebration Jaipur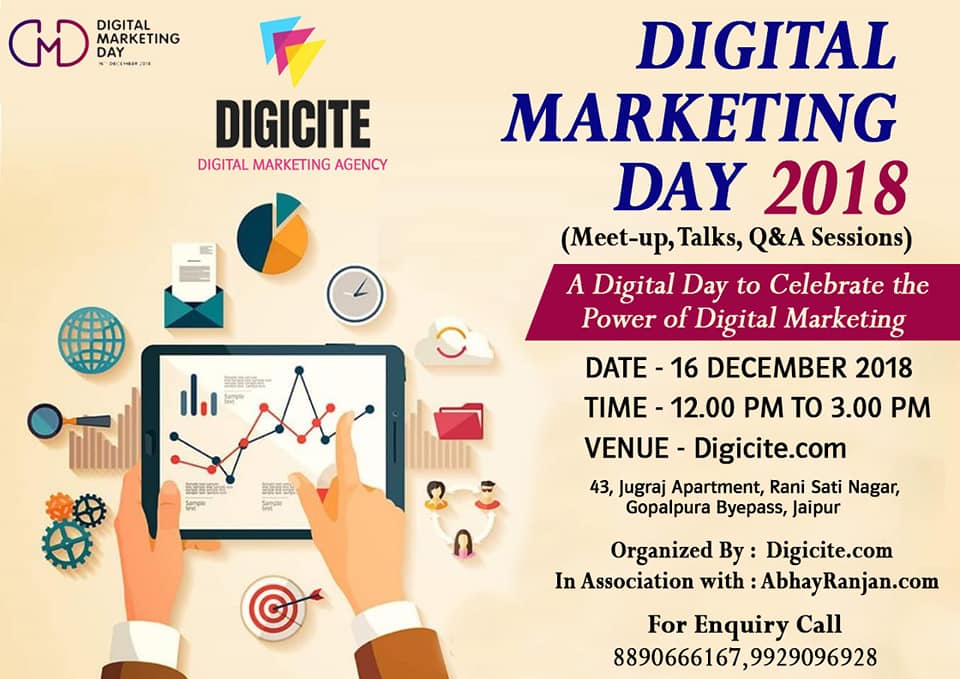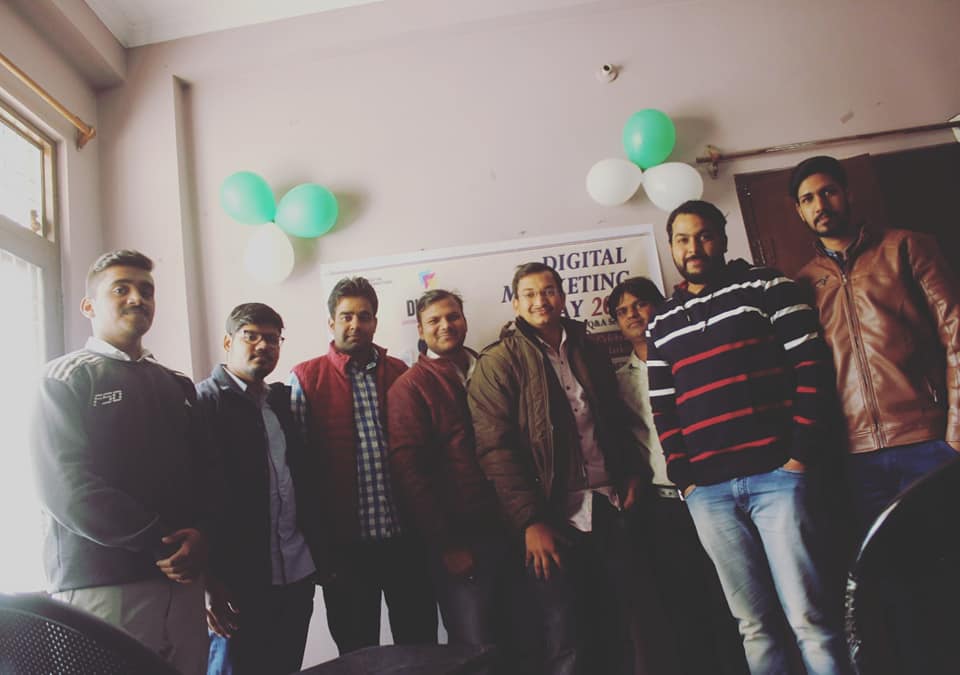 Digital Marketing Meetup Jaipur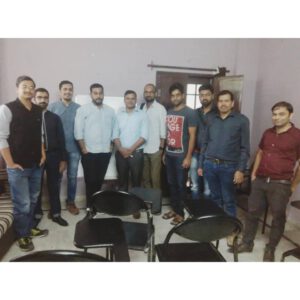 List of events conducted by me –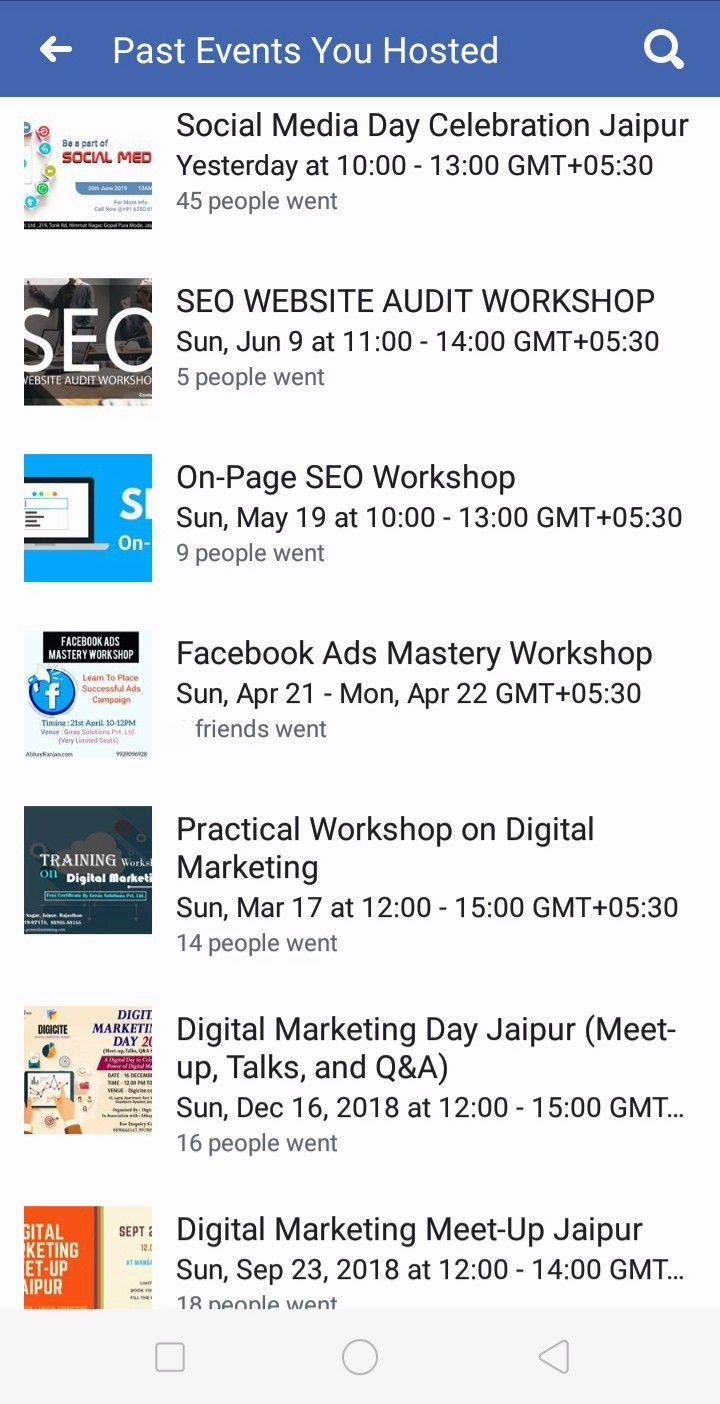 In my training program, I used to conduct workshops every Sunday on trending topics.
INVITE ME AT YOUR PLACE.
Call or WhatsApp at 9929096928.