Digital Marketing Training Course Institute in Jaipur
Read the complete blog for the best clarification on the Digital Marketing Training Course Institute in Jaipur.
.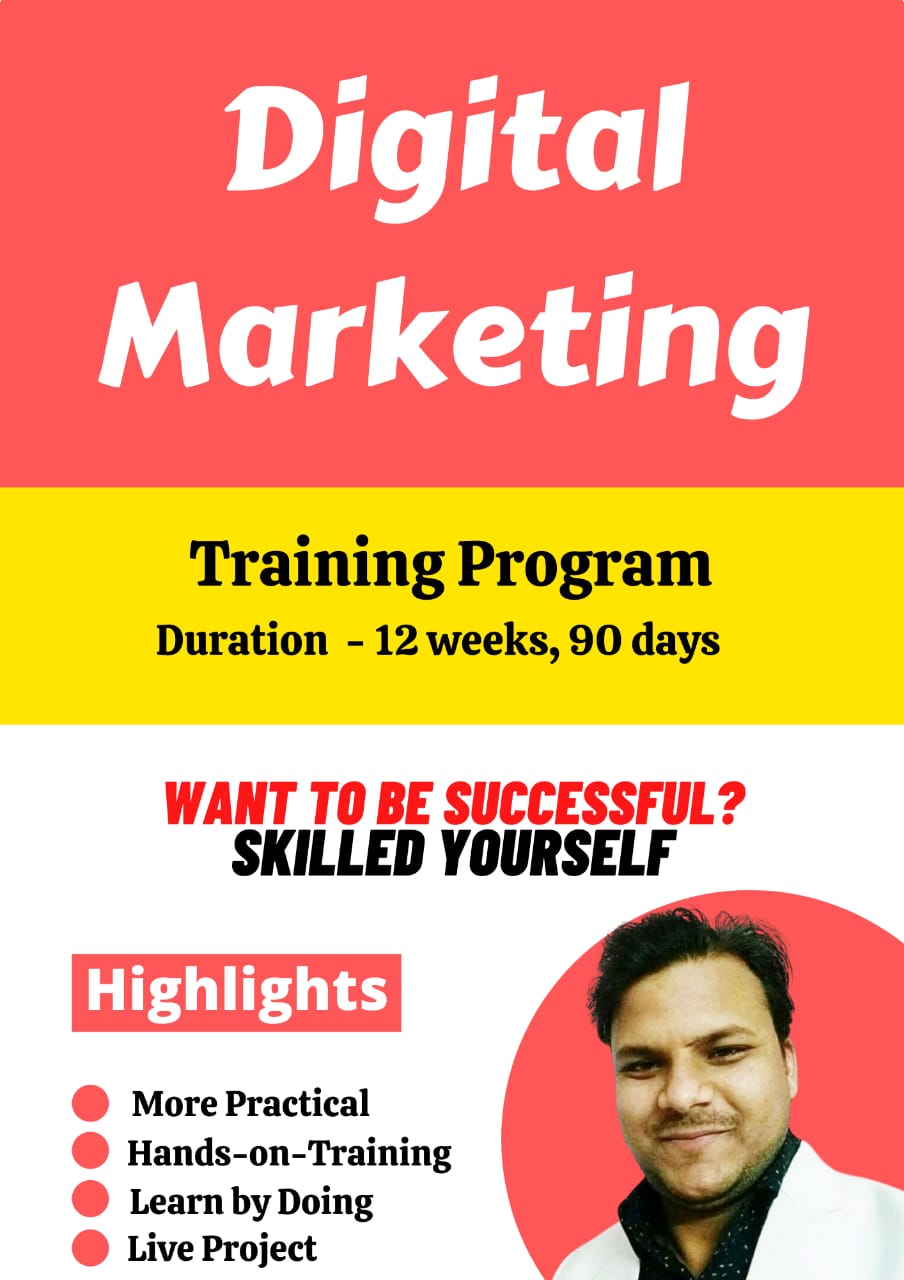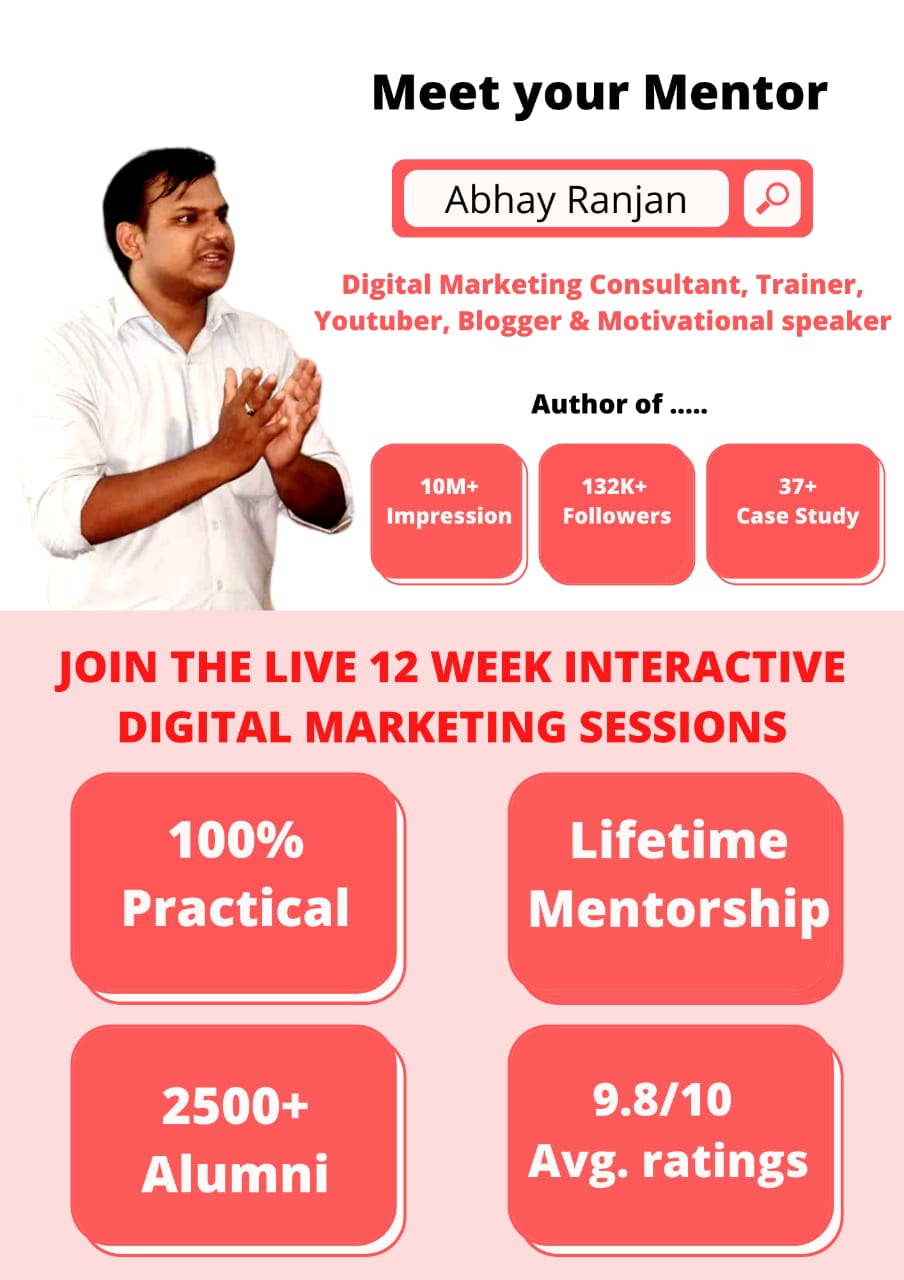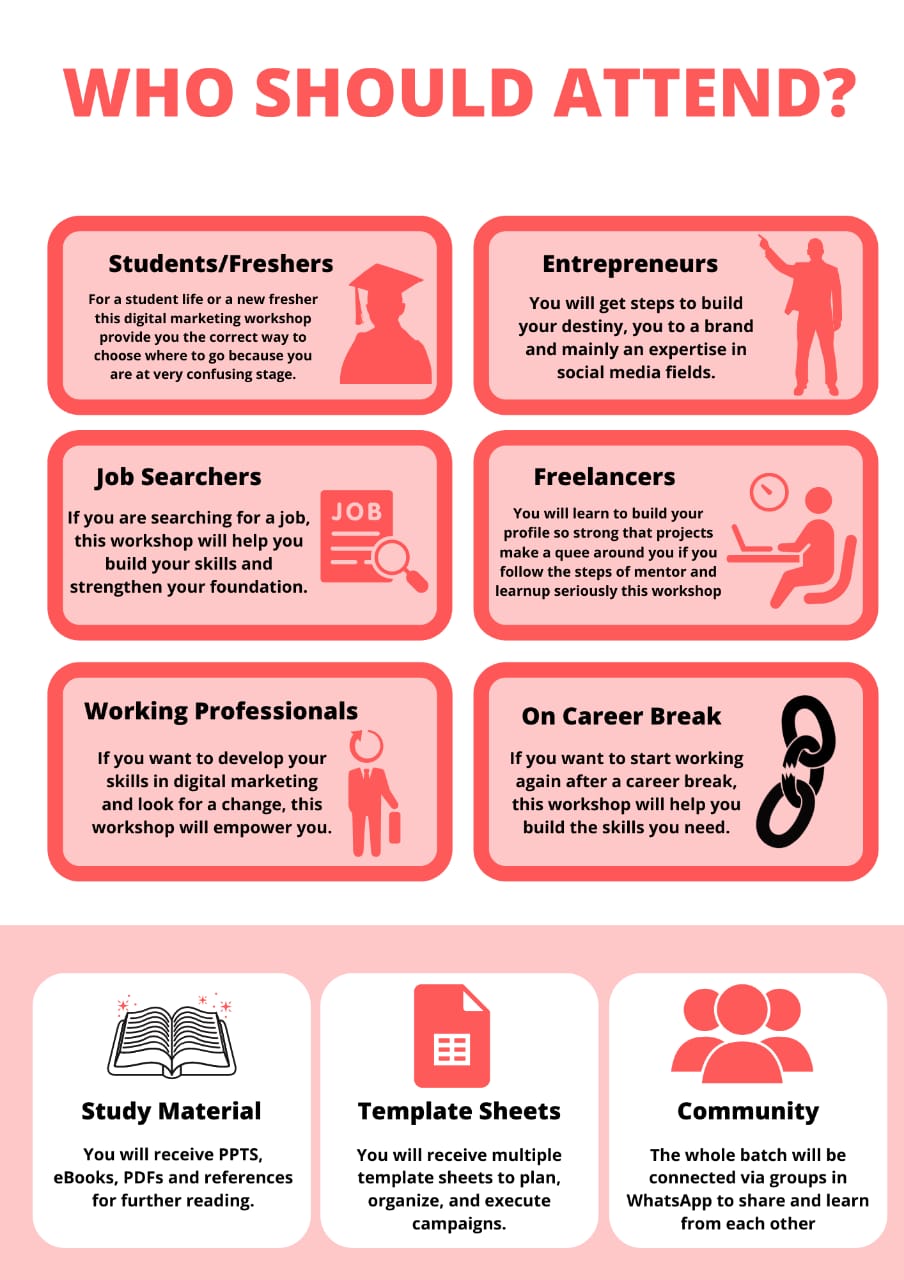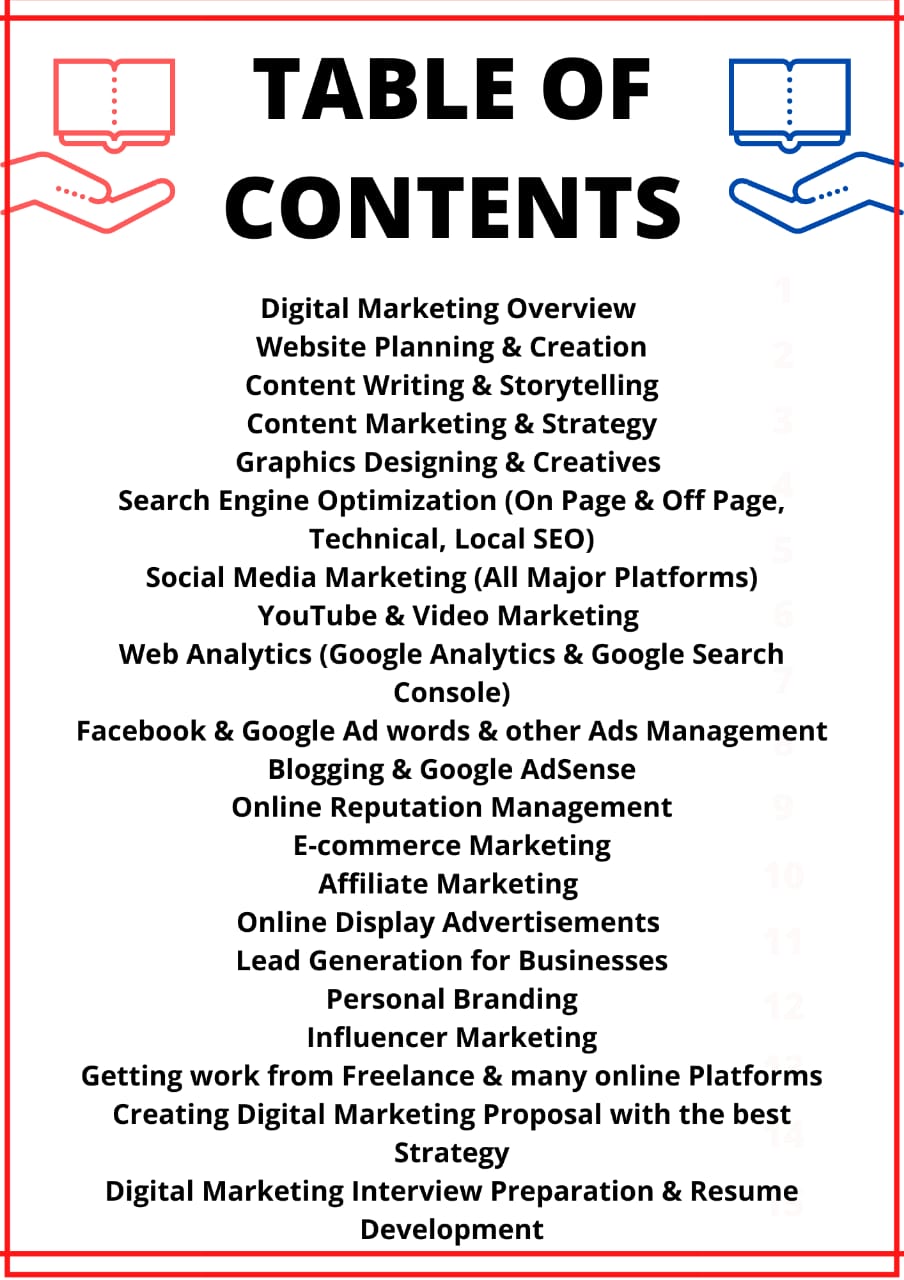 Give a Boost to Your Career in Digital Marketing.
Learn from the Google Partner – Google Certified – Industry Expert Professional.
What is Digital Marketing?
Digital Marketing is the process of promoting services or products through the digital medium or online. It is basically the art of getting customers to your business through online channels.
Digital Marketing helps small businesses in promoting their products or services worldwide through digital mediums such as websites, apps, blogs, social media, email & so on.
Your small business is visible in your locality only, if you want exposure, you should go with digital marketing.
Now, every business either small or big is building its platform over the internet for big exposure, you can also make this happen. It is not so costly or time taking, you can opt for this easily by learning digital marketing.
Who can join the Digital Marketing Course –
Anyone can learn Digital Marketing
No Coding Knowledge is required
12th Passed/Graduate/Professional
Digital Marketing can be helpful in –
Personal Branding
Job
Entrepreneurship
Digital Marketing is the next big game –
People are using Facebook, Youtube, Blogs to find information and entertainment instead of TV, Radio, newspapers, magazines now.
Now, Companies are advertising where people engage themselves i.e online.
Digital Marketing is in high demand for this & Digital Marketing Professional is required to manage ad campaigns.
India is now the 2nd largest Internet User Country after Chain.
Scope in India (Current Scenario) –
It is the fastest-growing sector in India.
It is a new field in India.
Now, many big companies are introducing themselves in this field.
Lots of job opportunities coming up in this sector in India.
Companies offer a handsome salary to Digital Marketing professionals.
What you will learn in the Digital Marketing Course –
Search Engine Optimization
Social Media Marketing
Search Engine Marketing
Email Marketing
Content Marketing
Blogging
Mobile Web Marketing
E-commerce Marketing
Affiliate Marketing
Online Reputation Management
Mobile App Optimization
Digital Marketing Training in Jaipur
Detailed Syllabus –
Digital Marketing Fundamentals
Marketing v/s Sales
What is Digital Marketing
Inbound vs Outbound Marketing
Content Marketing
Understanding Traffic & Leads
Types of Marketing Activities
Search Engine Optimization
Understanding SEO
Keyword Planning
Meta Tags and Meta Description
Website Content Optimization
Back Link Strategies
Internal and External Links
Optimizing Site Structure
Keywords in Blog and Articles
Others On-Page SEO
Off-Page SEO
Mobile SEO
eCommerce SEO
Optimizing with Google Algorithms
Using the Webmaster Tool
Measuring SEO Effectiveness
Facebook Marketing
Profiles and Pages
Business Categories
Getting Assets Ready
Page Info and Settings
Featured Video
Pin Post and Highlights
Scheduling Posts
Facebook Events
Reply and Message
Facebook Insights Reports
Competitor's Facebook Page
Connect with Twitter & Pinterest
Facebook Ad Campaigns
Organic v/s Paid
Defining Ad Objective
Performance Matrix
Ad Components
Designing Creative Image
Facebook Ad Structure
Setting Up Facebook Ad Account
Create Ad – Targeting
Create Ad – Budgeting
Create Ad – Creative
Content and CTA
Boosting Page Posts
Page Promotion
Video Promotion
Similar Ads and Audiences
Tracking Pixels Code
Remarketing – Website Visitors
Custom Audiences – Look-Alike
Custom Audience – Saved Group
Managing and Editing Ads
Ad Reports and Ad Insights
Billing and Account
Google Adwords Basics
Understanding Adwords
Google Ad Types
Pricing Models
PPC Cost Formula
Ad Page Rank
Billing and Payments
Adwords User Interface
Keyword Planning
Keywords Control
Creating Ad Campaigns
Creating Text Ads
Creating Ad Groups
Bidding Strategy for CPC
Practical Examples
PPC, CPM, CPA
Other Measuring Tools
Bidding Strategy on Location
Bidding Strategy on Schedule
Bidding Strategy on Devices
Conversion Tracking Code
Designing Image Ads
Creating Video Ads
Youtube Video Promotion
Practical Examples
Remarketing Strategies
Remarketing Rules
Remarketing Tracking Code
Linking Google Analytics
LinkedIn, Twitter, and Pinterest
Organic & Paid approach
Email Marketing
Email Software and Tools
Importing Email Lists
Planning Email Campaign
Email Templates and Designs
Sending HTML Email Campaigns
WebForms Lead Importing
Integrating Landing Page Forms
Campaign Reports and Insights
Re-Marketing Strategies
Understanding Re-Marketing Flow
Email Re-Marketing Strategy
Segmentation Re-Marketing Strategy
Facebook ReMarketing
Google Adwords ReMarketing
Pixels and Tracking Cycle
Video ReMarketing
Custom Audience ReMarketing
Engagement Re-Marketing
Google Analytics and Webmaster Tool
Web Analytics
Integrating with Website
Measurement Metrics
Accounts and Profiles
Analytics Reporting
Sorting, Filter, and Time Chart
Audience Segmentation
Traffic and Behaviour Reports
Remarketing Audiences
Goals and Conversion Reports
Developing Intelligence Report
Google Webmaster Tool
Setting up Tool for SEO
Adding and Managing Assets
Integrating Webmaster Tool
Site Map and Site Links
Search Traffic and Links
Google Indexing
Managing Crawl Errors
Managing Security Issues
Affiliate Marketing and AdSense
Understanding Affiliate Marketing
Sources to Make Money Online
Selecting Affiliate Program
Applying for an Affiliate
Building Assets for Affiliate Promotion
Payments and Payouts
CPC, CPA, CPI, and other metrics
Getting Most Conversions
Day-to-Day Work Scheduling
Managing Affiliate Accounts
Blogging
Google AdSense Account Setup
Placing Ads on Website
Placing Ads on Blogs
YouTube Video Monetization
Allowing and Blocking Ads
Performance Metrics
Digital marketing course fee in Jaipur
Rs. 25000 for 3 months duration.
Why Abhay Ranjan is the best digital marketing trainer in Jaipur :
Offering digital marketing training programs from the last 6 years
Thousands of hours of the classroom program, live sessions
Over 1000+ hours of Live, Hands-on Exercises & Projects
Placement Support for full-time/freelancing/internship opportunities
Digital marketing training partner for Google Partners Academy
Learn from the Google Partner – Google Certified – Industry Expert Professional.
(Best Digital marketing expert in Jaipur)
No.1 Digital Marketing Profile in Jaipur.
Digital Marketing Course Fees in Jaipur
Our fees are 25000 for both online/offline training.
Duration – 3 months
Call OR Whatsapp @ 09929096928.
Digital Marketing Training course Institute in Jaipur