Best Advice to Indian Teens
December 1, 2018

Posted by:

Abhay Ranjan

Category:

Motivation
I am writing this directly without any Intro because I want to be very clear on this topic. It is damn important for every teen. Must go through all points and if possible then do share with your friends.
Here you go….
STOP BEING A CONTENT VIEWER, BE A CONTENT CREATOR.
Give value to your time.
Stop chasing short-term goals, work hard to achieve big dreams.
Stop getting influenced by others (Negative People). Make your own stand.
Live a social life, respect your parents and elders.
Don't be online every time, always find something motivation around social media and try to get inspired rather get entertained.
Most importantly, if you are in some other relationships, it's okay but doesn't give this priority more than family (Family Comes First).
Follow your passion – But, Have a backup career option.
Always maintain a good peer group, if not having such an environment then avoid bad people.
Study more and more and gather as much as knowledge as you can. Your skills and knowledge are inseparable from you.
Don't get addicted to drugs, alcohol etc because it is definitely not cool, you need to pay for it in the future. Take care of your health.
Have Self-control.
If you are feeling depressed, talk to somebody – a parent, friend, teacher, counselor, etc. There are so many people who care about you. Their positive words will be tonic for you to overcome.
Chase your dream, don't stop till you reach the destination – does not matter how the situation goes.
Don't compromise with your ethics, especially when you have to choose between ethics and money.
Saying time has changed, Stop arguing with your parents that they don't know anything as they had seen the world more than you. Do remember, the sun still rises in the same direction.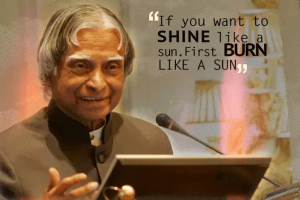 Learn backup skills which can pay you if you lose all your job and business.
Motivation is important, take it on daily basis from your favorite source, this will increase your productivity.
Never ever get suicidal thoughts in mind, your life has more values than any bullshit bad situations or happening.
Rest is your understanding.
All the best.
Author: admin
Abhay Ranjan is Digital Marketer, Influencer, Trainer, Motivational Speaker, Youtuber & Blogger based at Jaipur. He has five years of experience in digital marketing. He has trained around 500+ trainees in the field of digital marketing.